Written on behalf of the current IOBA Committee, by the General Secretary.
IOBA Committee Elections 2022 – Update
The online IOBA Committee elections for (1) Chairman (2) General Secretary (3) Treasurer & Membership Secretary (4) Newsletter Editor (5) Social Secretary (6) Vice Chairman, closed on 03 Apr 22.
Firstly, I would like to thank those who put their names forward for the roles and secondly, I can announce that we have received a single nomination for all the roles advertised this year which means there is no requirement to move to a formal membership voting process. The roles and nominations are:
Chairman (2022-2025) – Andrew Butler 77-78
Vice Chairman (2022-2024) – Ian Parr 74-75
General Secretary (2022-2024) – George Brown 91-94
Treasurer & Membership Secretary (2022-2025) – John Aspinall 59-60
Newsletter Editor (2022-2025) – Owen Sutton 90-94
Social Secretary (2022-2024) – Richard Lawson 85-88
The new election process was established to be more inclusive and allow all paid up full and associate members to put their names forward for committee roles and have a vote. Although the process worked it is recognised that certain changes will need to be baked into the process to ensure that we reach as many members of the IOBA.
The Committee has therefore decided that this year to be fair and equitable to members the following course of action will take place:
Those Full and Associate Members attending the AGM on 11 Jun 22 can put themselves forward for one or more of the advertised roles.
If a role has 2 or more nominations each nomination will be required to provide a short brief (pre prepared or in person) on why they wish to undertake the role.
Full and Associate members will then vote on who they wish to undertake the role.
If the current nomination is unchallenged then the nomination will be ratified.
Roles are in post from immediate effect after the process.
Lastly and to inform the review I would welcome and appreciate your feedback (positive/negative) on the Election Process implemented this year. You can do this by either sending me an email at indeconsultancy@gmail.com , raising formally at the IOBA AGM or catching me in the margins at this years reunion.
Thanks
Richard Lawson – Hood 152 (85-88)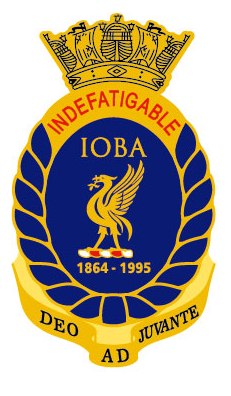 Indefatigable Old Boys Association (IOBA)
© www.indeoba.com 2022