Archive for the 'News' Category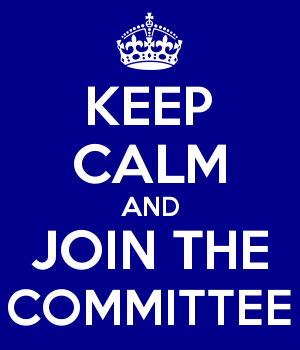 IOBA Committee Elections 2021 – 2024. Last years Reunion and AGM was cancelled due to C-19, therefore the 2020 IOBA Committee Elections were delayed by one year.
I fully intend to stand down being the Vice Chairman this year, to focus more on the Indefatigable archives (records & assets). I have served on the IOBA Committee since 2000 and time is now overdue to stand-a-side.
Being part of the Indefatigable Old Boys Association Committee is a great way to get more involved by keeping our HERITAGE alive, helping shape the direction of the IOBA and contribute to improving the association for others, so please seriously consider this.
In accordance with the IOBA Constitution the following Committee roles are up for re-election at this years Annual General Meeting, date confirmed as Saturday the 24th July 2021 (post June 21st!). The roles are voluntary, open to full members of the IOBA and held for 3 years (2021-2024).
The FOUR roles are as follows;
Vice Chairman.
General Secretary.
Merchandise.
Archivist & Website (new role).
If you are interested in any of the roles and want to know more about the responsibilities then please speak to the current incumbents or the Chairman.
Contact details for the IOBA Committee can be found on our web page https://www.ts-indefatigable-oba.org/contact-us/
If you wish to put your name forward for any of the 4 roles then please send your full name, Inde number and years attended and which position you are interested in, to IOBA General Secretary at indeconsultancy@gmail.com
If you are not currently a member of the IOBA are thinking of joining then please visit our web site which has details of how to subscribe. The annual fee for membership is just £15 per year (£10 OAP +65yrs) which goes towards the running of the IOBA which includes helping ex Inde boys, holding an annual reunion at JSMTC Indefatigable (old School) and various charity work.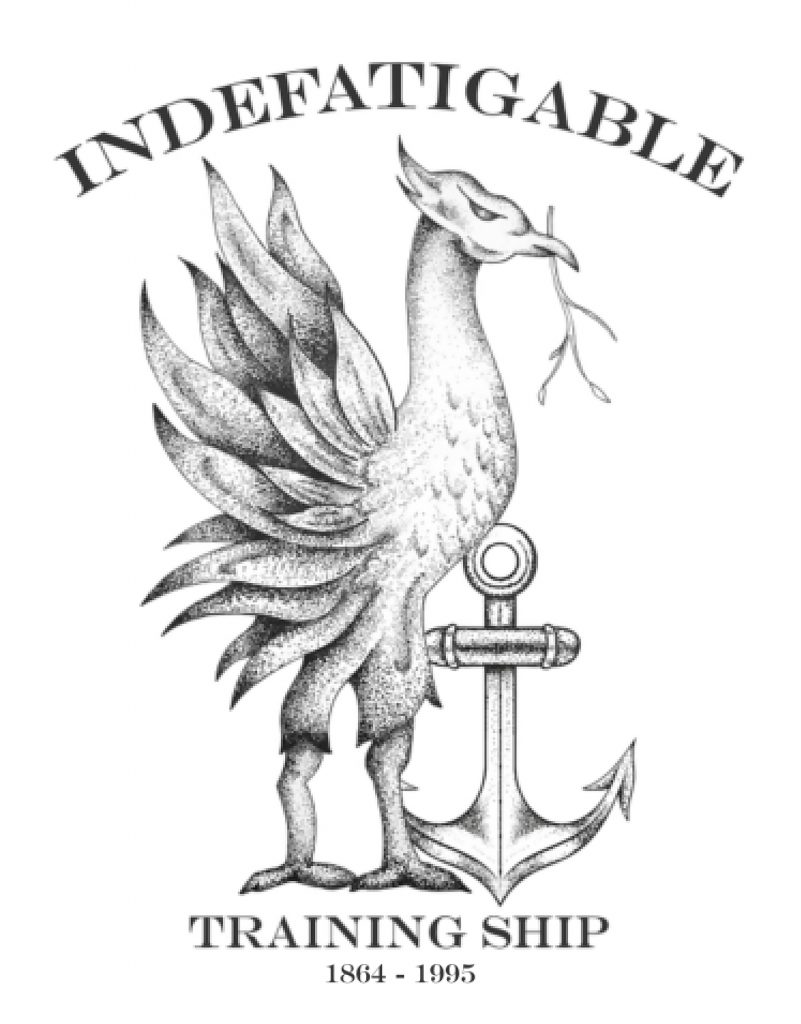 © www.indeoba.com 2021
37th Reunion:

Lunch & Dinner Payments
Saturday 24th July 2021.
LUNCH: (Cold & Hot – Self Serve including Vegetarian Option), 12:30 – 14:00 at £15.00 per person at the Old School JSMTC Main Building.
DINNER:  (Hot Carvey – Self Serve including Vegetarian Option), 19:00 for 19:15 at £25.00 per person at the Carreg Bran Hotel – Dinner to conclude 21:00> after meet at the Bar.
For the Reunion Dinner, there are only 100 (max) sittings.
Please note the final cut off date will be Thursday 24th June 2021, not a day later. 
NB: This webpage will be taken off-line from 22:00 June 24th (or once 100 attendee's achieved).

We have to advise: The Reunion date is tentative subject to change by the English or Welsh Parliaments, and will be subject to the lifting of COVID-19 restrictions step four 21st June 2021.
Email: <emailtkeyes@gmail.com> for more information.
2021 Lunch & Dinner Payments by

C

heque

;
£40.00 = Lunch & Dinner.
£25.00 = Dinner only.
£15.00 = Lunch only.
Cheques made payable to the 'Indefatigable OBA' send to;
Tom Keyes.
IOBA Treasurer & Membership.
4 Edison Drive,
Upton Grange,
Northampton.
NN5 4AB.
UK.
Or you can pay instantly online via

PayPal

;
2021 Lunch & Dinner Payments below includes a 10% 'PayPal' fee;
£44.00 = Lunch & Dinner (PayPal fee included per transaction).
£27.50 = Dinner only (PayPal fee included per transaction).
£16.50 = Lunch only (PayPal fee included per transaction).
Descriptions to be entered = Enter Balance to Pay: GBP (£) / Name  / Indefatigable Year's / Number of Bookings.

Please don't include the '£' sign on entering balance, you can book as many as you wish for Lunch, BUT there are only 100 sittings for dinner;

ie. Name / Year's / x1 Lunch only.
ie. Name / Year's / x1 Dinner only.
ie. Name / Year's /  x1 Lunch & Dinner.
---
Agenda for the WEEKEND;
Friday NIGHT 23rd July 2021 – Saturday early A.M(!). – Vibrant Shirt Night (ShiteShirts Night): In memory of the late 'Spencer Bell 1958 – past IOBA Chairman' at the Carreg Bran Hotel (01248 511 577), all in aid of Prostate Cancer.
Saturday DAY 24th July 2021 – Reunion Day meet at Carreg Bran Hotel (Tel: 01248 511 577) 09:00 – 09:30 for initial check-in, then down to JSMTC Indefatigable: 10:00 – 16:00.
Saturday NIGHT 24th July until 23:59 –  Annual IOBA Members Reunion Dinner at the Carreg Bran Hotel – near to the Old School for drinks at 18:00 for 19:00 – 19:15 seated.
JSMTC Indefatigable: SATNAV address Llanfairpwll. Anglesey – LL61 6NT

Carreg Bran Hotel: SATNAV address Church Lane, Llanfairpwll. Anglesey – LL61 5YH
---
37th Indefatigable Reunion Dinner Menu tbc :

Gwesty Carreg Bran Hotel: Church Lane, Llanfairpwllgwyngyll, Anglesey, LL61 5YH  (01248 511577)
Two Bottles (White/Red) of House Wine per table to be included.
Starters;
Leek & Potato Soup with Croutons served with a Warm Bread Roll. (V)
Southern Fried Chicken Strips served with Sweet Chilli & Dressed Salad.
Classic Prawn Cocktail served on a Bed of Salad with Wholemeal Bread.
Fan of Melon with a Seasonal Fruit Compote.
Mains;
Roast Striploin of Welsh Beef.
Roast Chicken Breast with Homemade Stuffing.
All the above are served with Roast Potatoes, Creamy Mashed Potatoes, Roast Parsnips, Buttered Seasonal Vegetables, Cauliflower Cheese, Yorkshire Pudding & a Rich Roast Gravy
Poached Salmon with Stem Broccoli served with New Potatoes & Hollandaise Sauce.
Brie & Mushroom Wellington with a Rich Tomato Sauce. (V)
Desserts;
Homemade Sticky Toffee Pudding with Toffee Sauce served with Custard / Cream or Ice Cream.
Homemade Raspberry & White Chocolate Cheesecake served with Fresh Cream & Coulis.
Homemade Strawberry Shortbread & Chantilly Cream Stack.
Cheese & Biscuits Board.
Prizes for the raffle are very much appreciated.
Fund raising RAFFLE TICKETS will be SOLD BEFORE DINNER (not during dinner) on the day.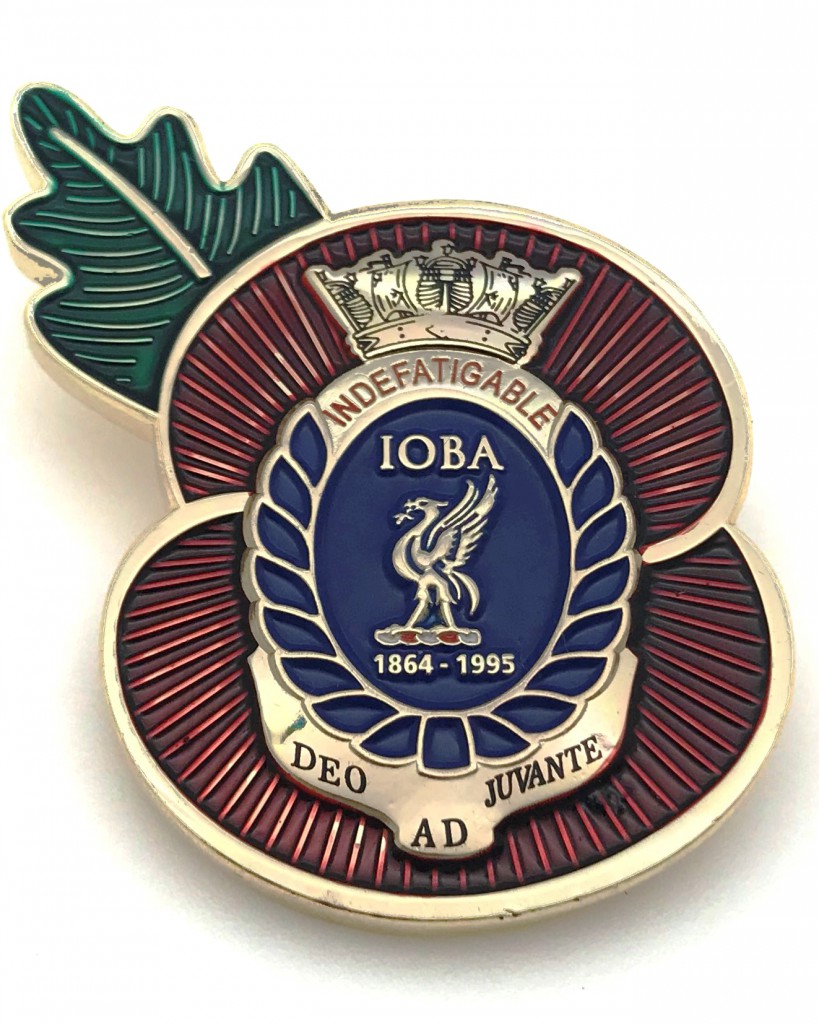 Indefatigable Old Boys Association (IOBA)
HRH Prince Philip, Duke of Edinburgh KG KT OM GBE
Principal Patron 1964 of the INDEFATIGABLE AND NATIONAL SEA TRAINING SCHOOL.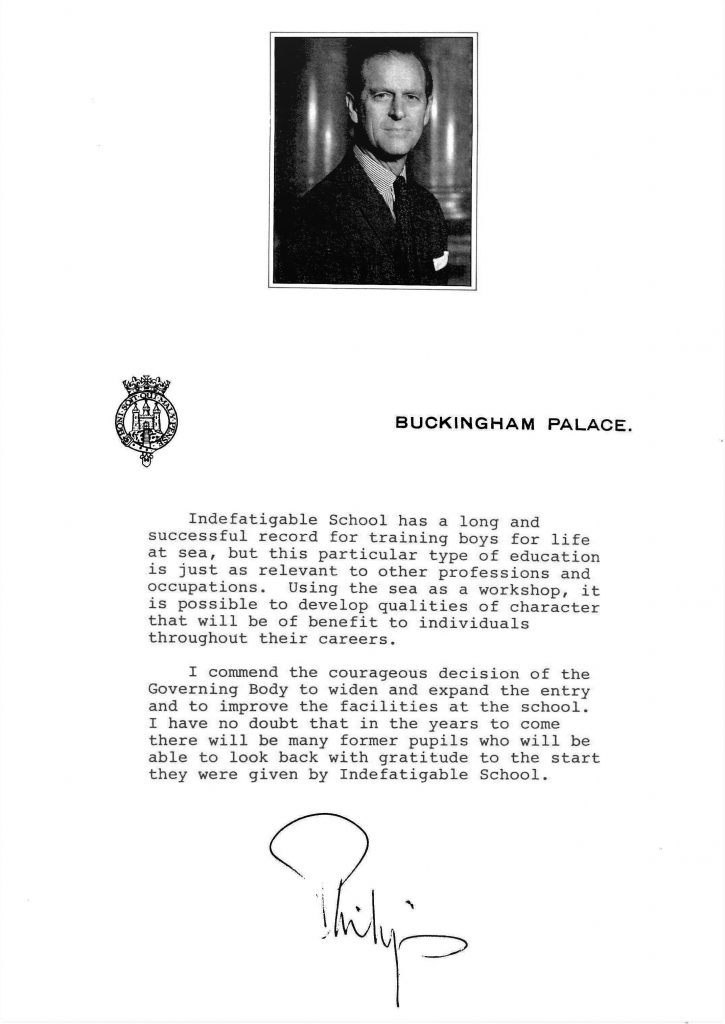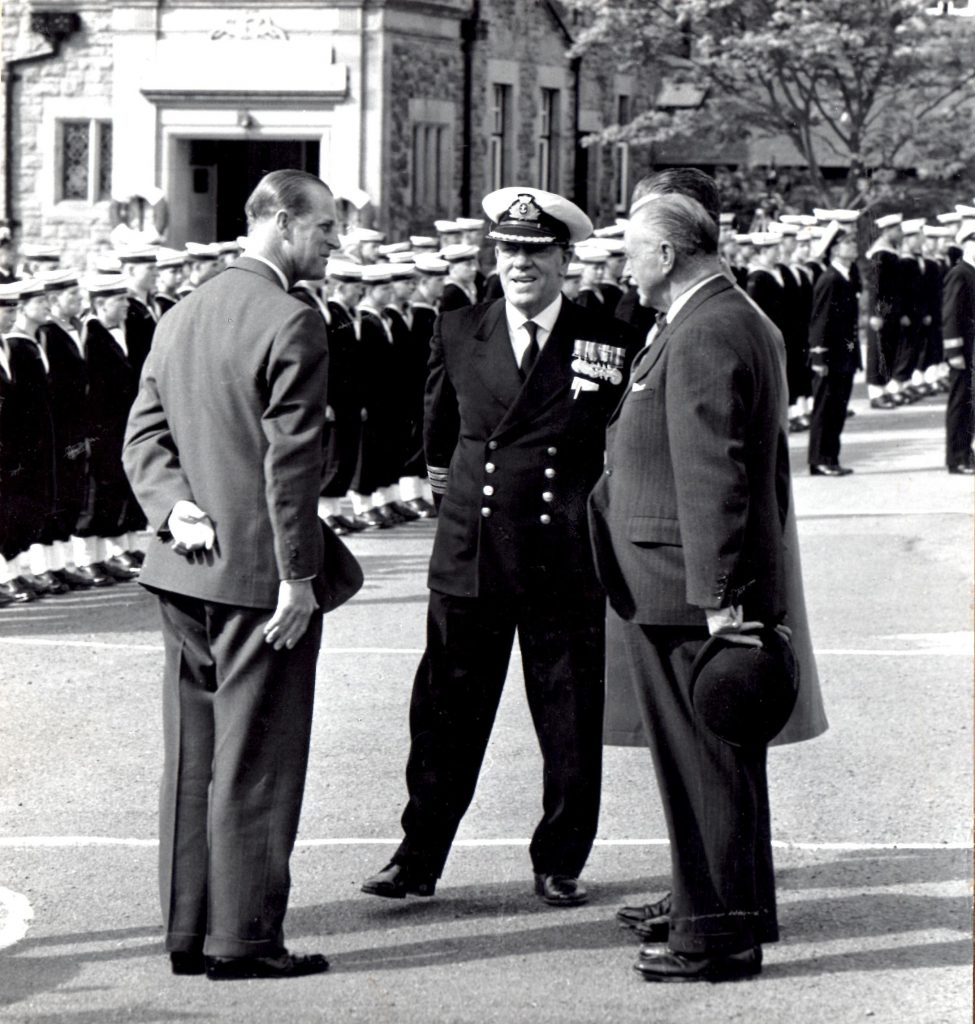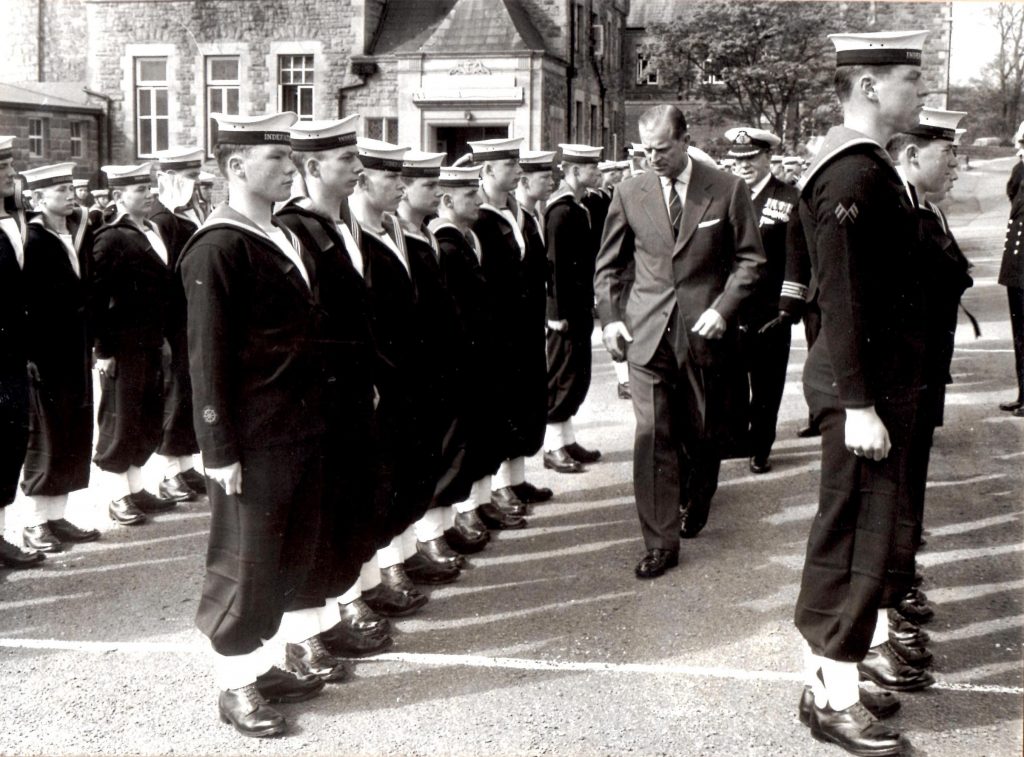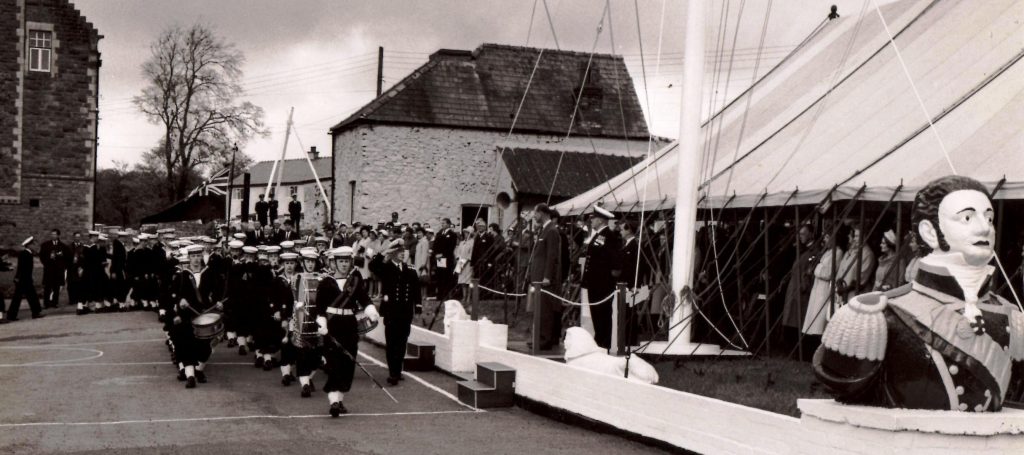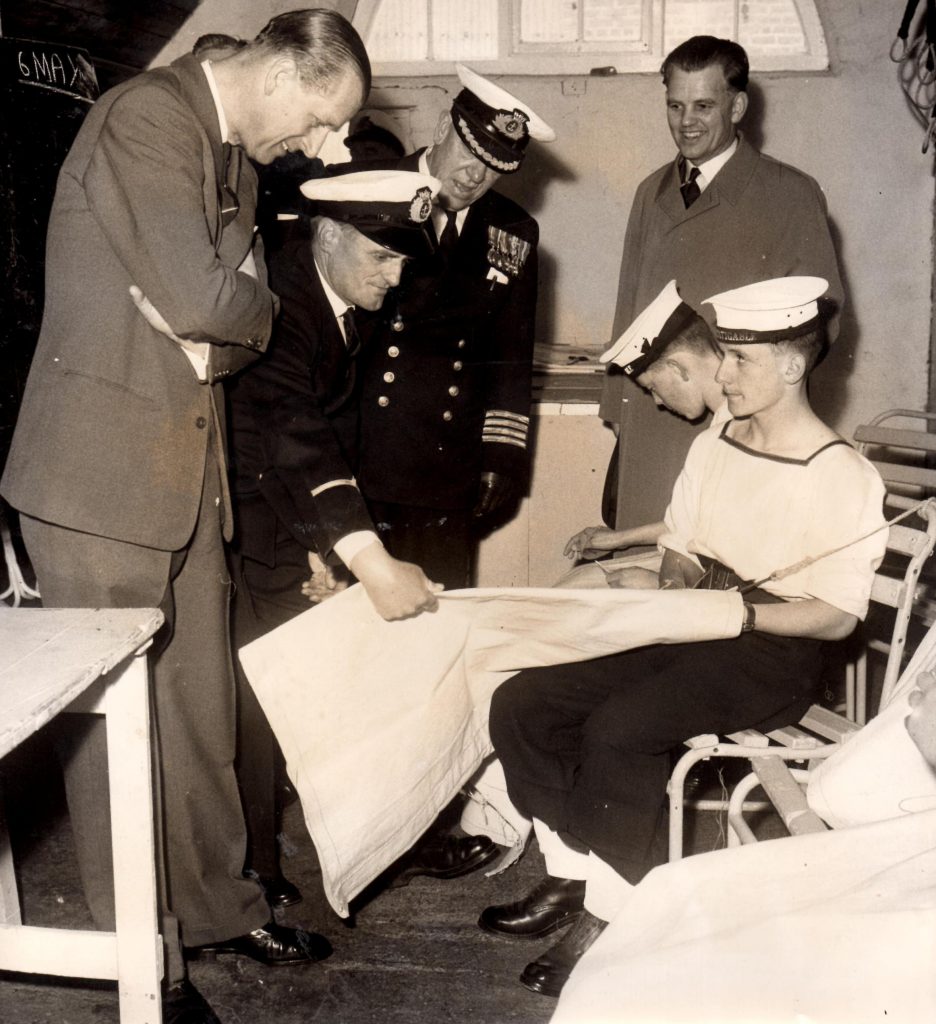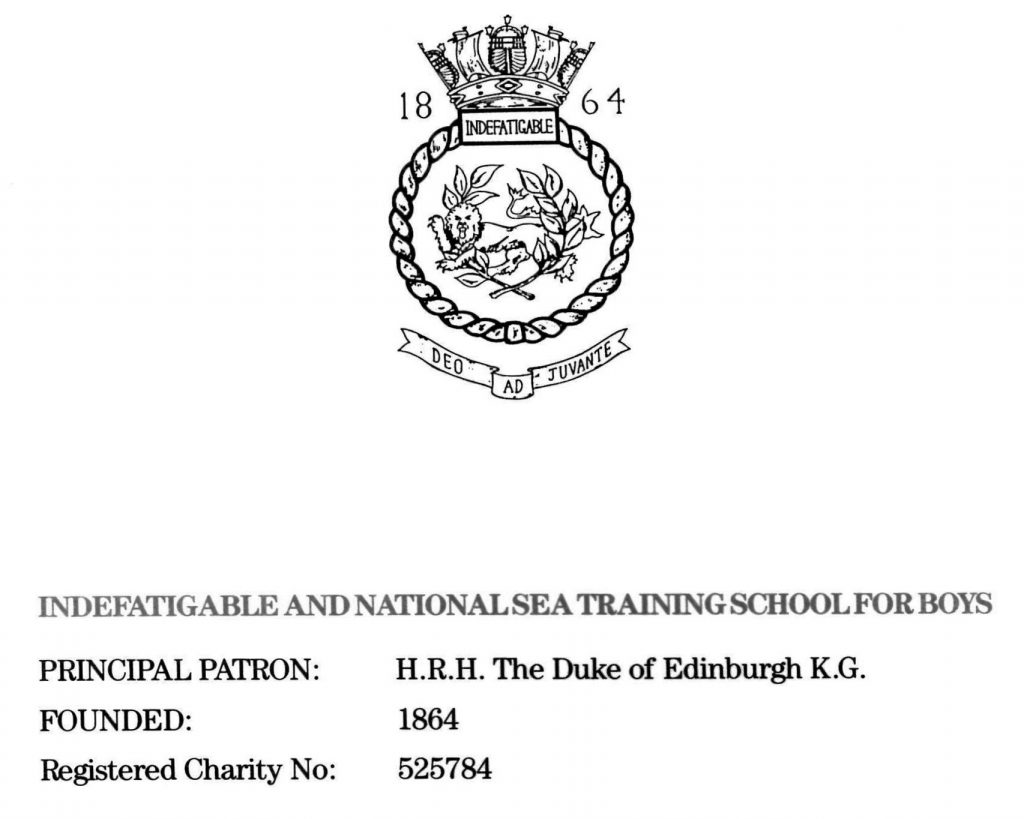 https://en.wikipedia.org/wiki/Prince_Philip,_Duke_of_Edinburgh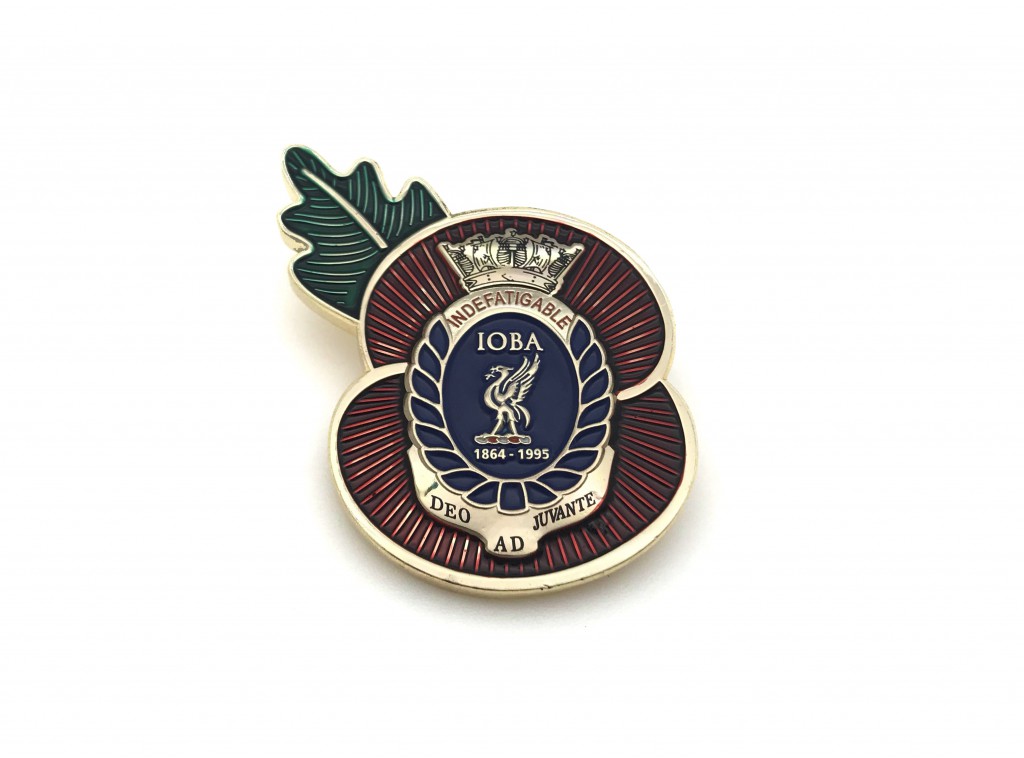 Indefatigable Old Boys Association (IOBA)
© www.indeoba.com 2021
OLD Indefatigable Memorial Bench at the National Memorial Arboretum (Alrewas, Staffordshire)

In 2019 the IOBA removed the old Indefatigable bench from the National Memorial Arboretum Alrewas, and placed it in the Memorial Garden at JSMTC Indefatigable (the Old School).
Names of those 'connected to the Indefatigable Ships and School' (who have passed away), may now have their names attached to the old bench (as on 2" brass plaques). Names so far included are, LT COL Simon Hall OBE, Spencer Bell 1958 (past IOBA Chairman) and now Mac McNeill 1941/42.
It has been agreed to include named plaques of past 'Indefatigable Connected' Old Boys & Staff at the following cost of £40:00 each, paid by the requester, to be coordinated through the IOBA Committee. <https://www.ts-indefatigable-oba.org/contact-us/>
If you would you like to purchase a named brass plaque please contact us <https://www.ts-indefatigable-oba.org/contact-us/>, once payment has been cleared, we will ensure named plaques will be attached to the Indefatigable Memorial Bench at JSMTC Indefatigable by the following IOBA Reunion.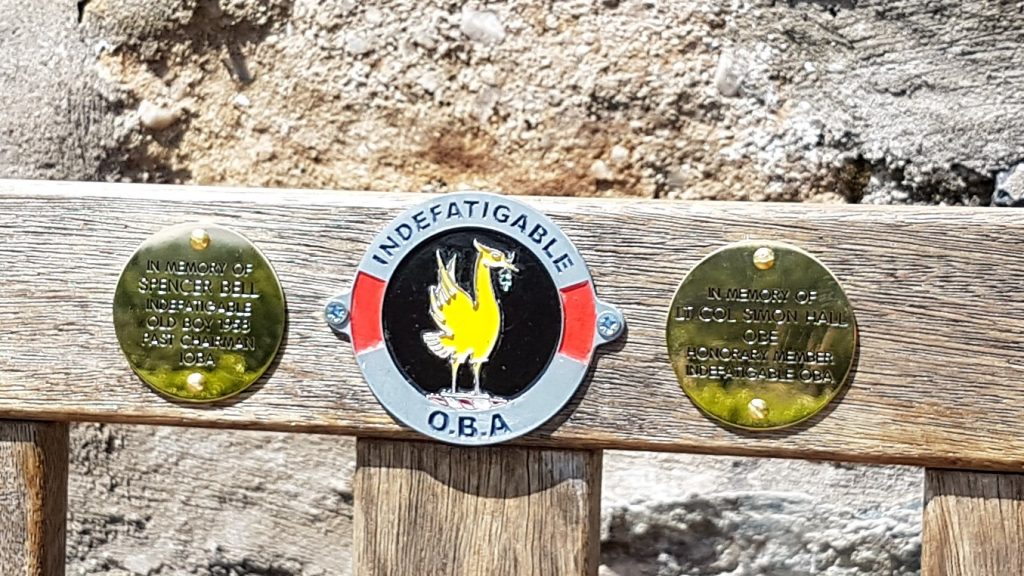 ---
NEW Indefatigable Memorial Bench at the National Memorial Arboretum (Alrewas, Staffordshire)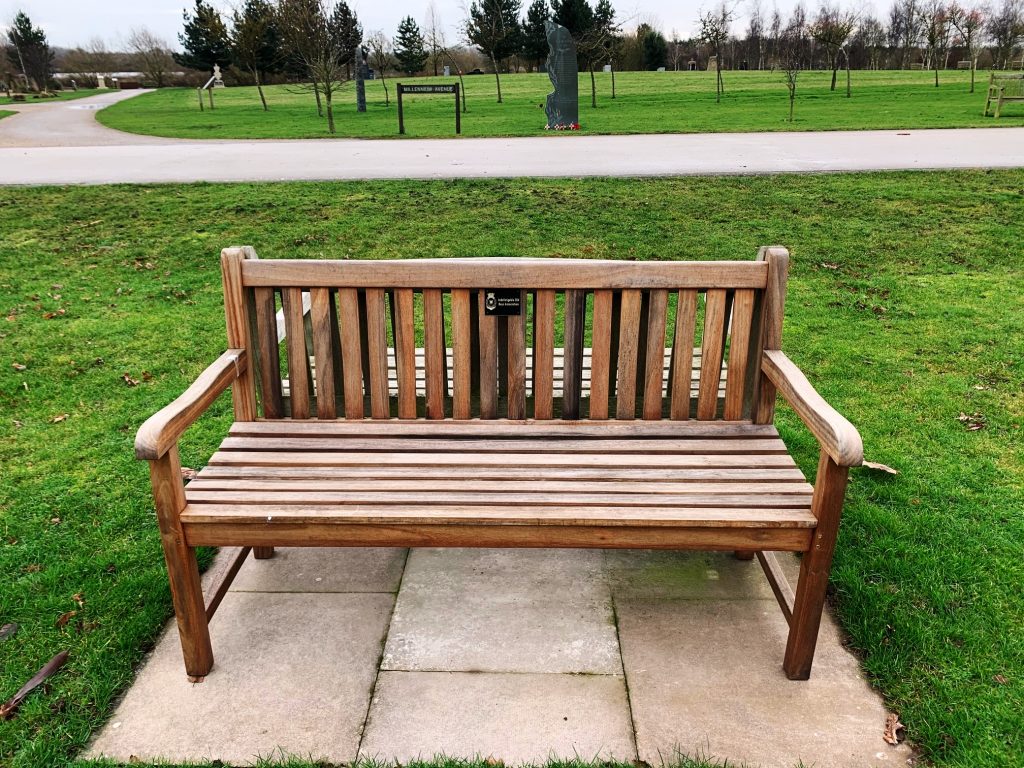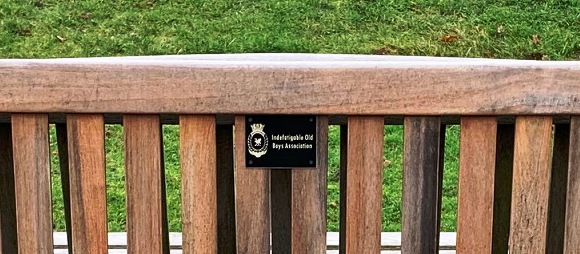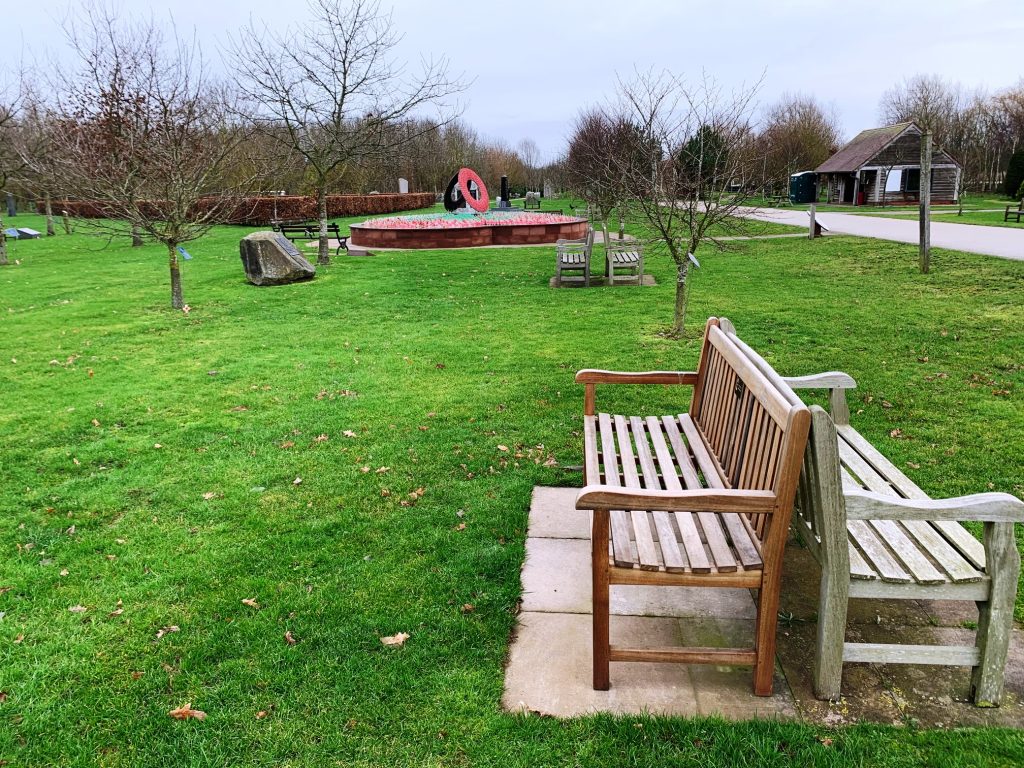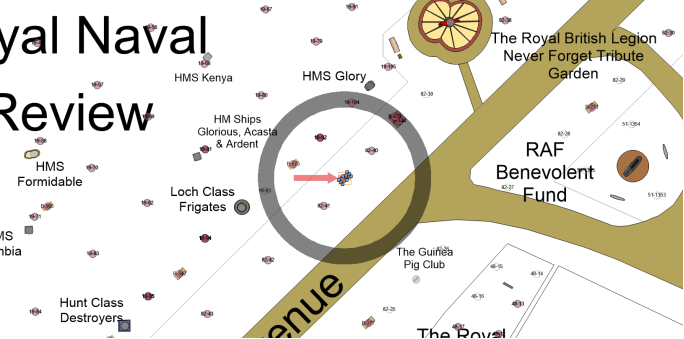 The replacement Indefatigable bench has been placed in the Navy Review area at the National Memorial Arboretum. Mapped location: Please note the bench's mapped location is not at any of the NMA kiosks in the remembrance centre at this time (Jan 2020). So to find the Indefatigable Bench, please ensure you have a copy of this map (attached) and or bench reference B343. B343 is the bench behind the Indefatigable, B343 has been here for a while so will be on the kiosk maps.
The National Memorial Arboretum is an evolving, maturing woodland landscape featuring 30,000 trees and a vast collection of memorials. The 150-acre site is a living, growing tribute to those who have served and continue to serve our country.
Other than the Indefatigable Memorial Bench, we have another memorial called the TS Indefatigable Memorial. The NMA team of volunteers are always happy to help visitors locate memorials and individual dedications in their grounds. You can also use the computer terminals in the Remembrance Centre to search for individual dedications and their locations. Memorial listing R-Z: TS Indefatigable Memorial <http://www.thenma.org.uk/whats-here/the-memorials/memorial-listing/>
Dedication Ceremony 26th April 2001 took place at the National Memorial Arboretum: In memory of the ships and men of the Merchant Service who were lost in the Second World War, the National Memorial Arboretum was established near the village of Alrewas in Shropshire and was dedicated in October of 1998. The Arboretum takes the form of 2,536 trees representing all British merchant ships and fishing vessels known to be lost in World War 11. Certain shipping companies have adopted specific avenues of trees, each one of which is marked with the name of a ship lost. In addition there are a variety of specific plaques, benches and other forms of memorial.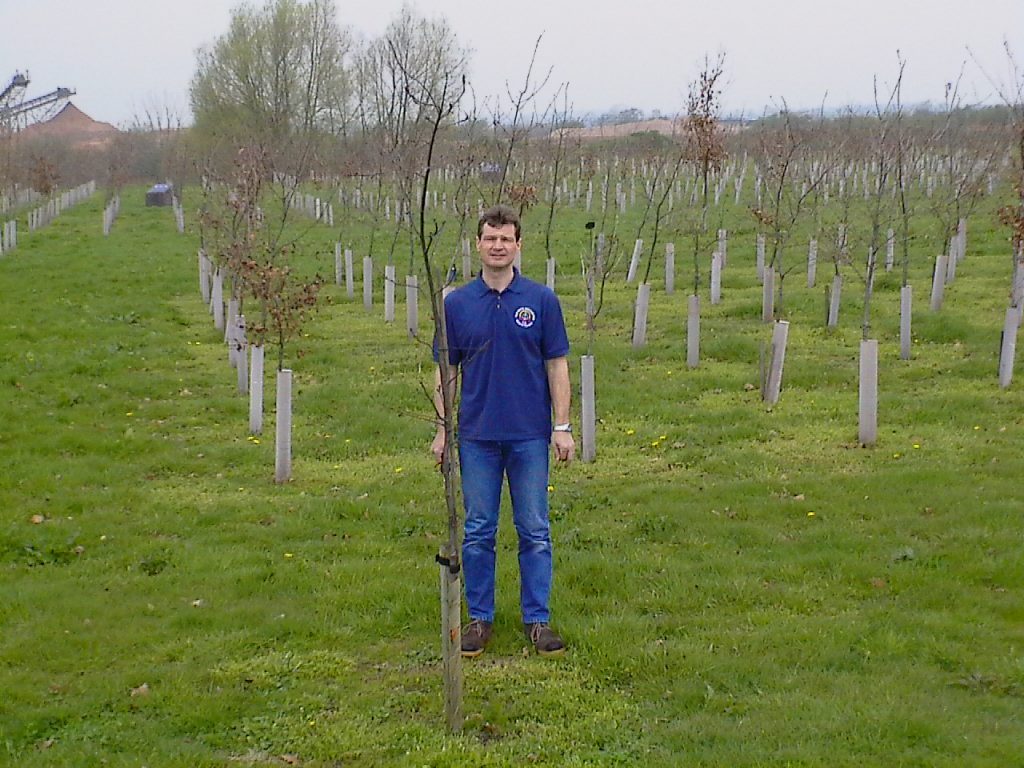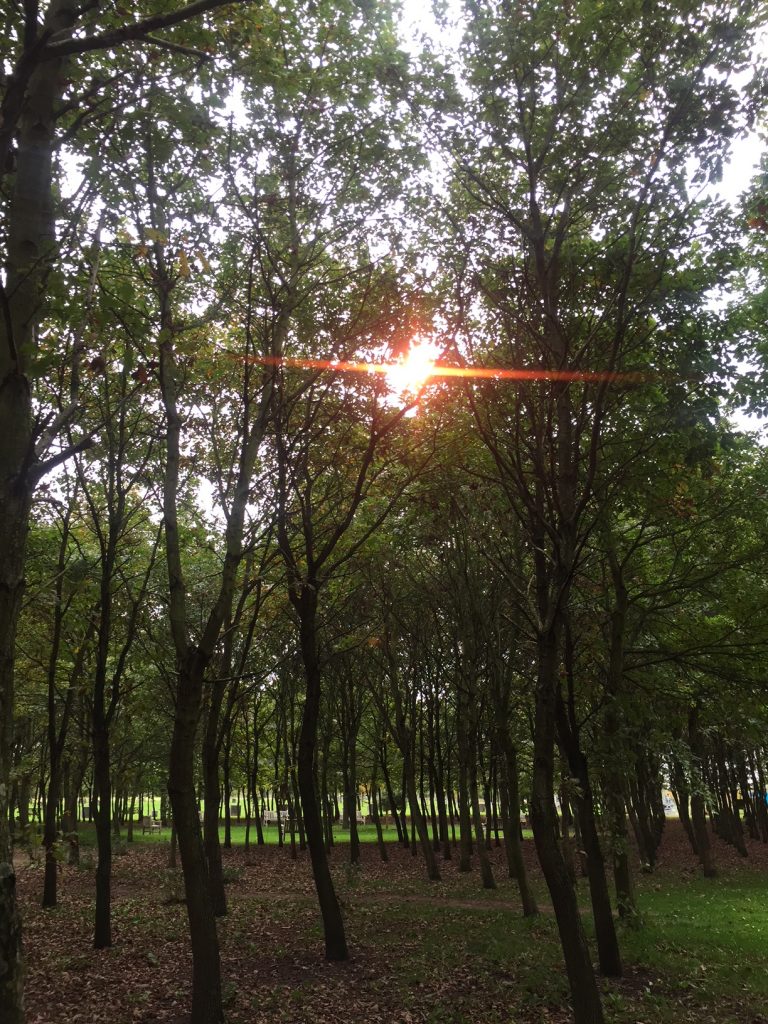 The purpose of that dedication service was to dedicate plaques and avenues of trees for six shipping companies, Union Castle Mail SS Co., Clan Line Steamers, Scottish Shire Line, Houston Line, Bullard King & Co. and King Line, and plaques in memory of former cadets and staff of five training establishments, H.M.S.Conway, H.M.S.Worcester, the Nautical CollegePangbourne, S.A.T.S.General Botha, T.S.Indefatigable and T.S.Mercury.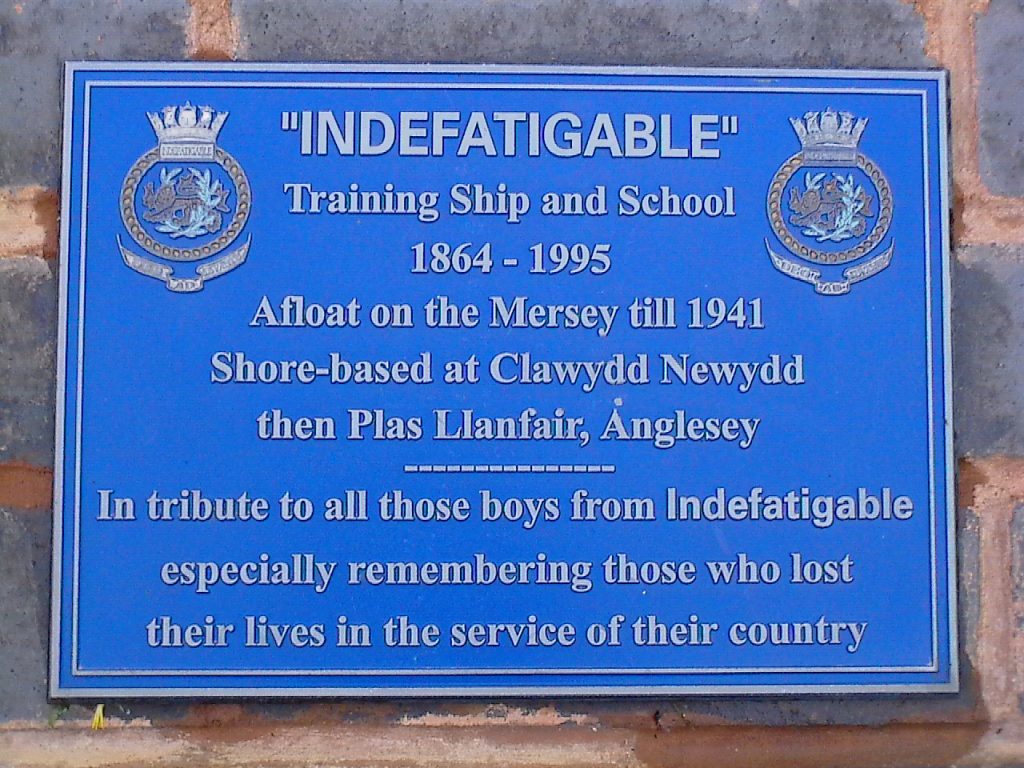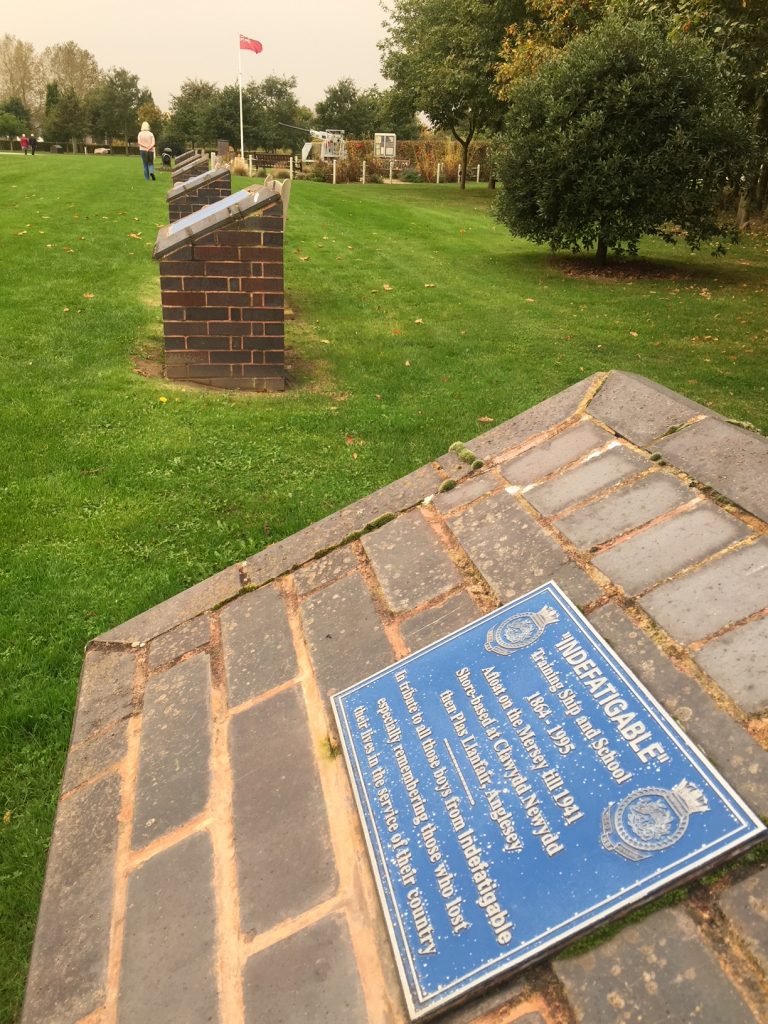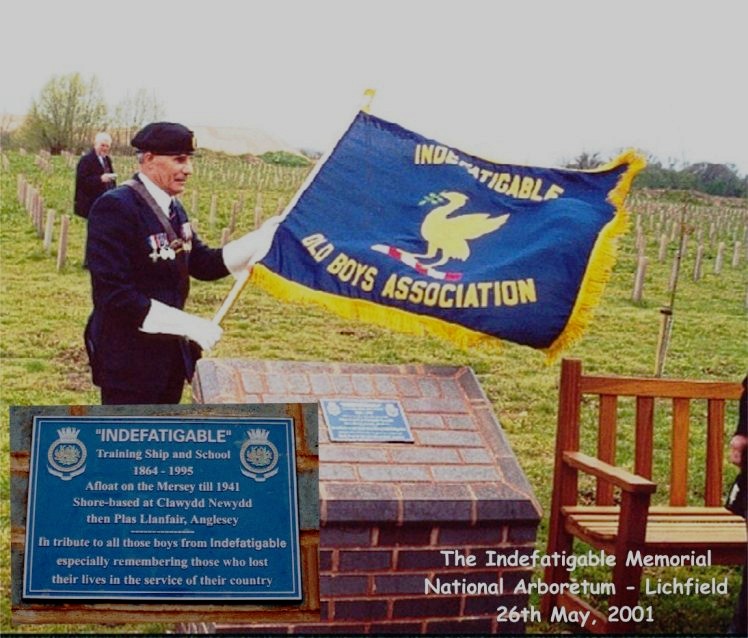 Indefatigable Old Boys Association (IOBA)
© www.indeoba.com 2021