Archive for the 'News' Category
In celebration of the Indefatigable Old Boys Association 40th Anniversary.
YOU ARE CORDIALLY INVITED TO :
A 40th Anniversary Dinner to be held on Saturday 3rd June 2023 assembling at 19:00 hrs in bar '1884' for dinner at 20:00 hrs.
Venue :
The Hugh Owen Room, Bangor University Event Management Centre, Collage Road, Bangor, Gwynedd.
LL57 2DG
https://www.bangor.ac.uk/management_centre/contact.php.en
Ticket price : £55.00 per person.
Ticket price to include : 4 course dinner with a limited wine selection per table, live entertainment, small promotional gift and a raffle ticket for a one off prize.
Dress code : Smart / Black tie optional.
For those who wish to join the annual 'Vibrant Shirt' night, in aid of Prostate Cancer, will also be held at Bangor University on the previous evening Friday 2nd June, in the bar '1884' with exclusive use for the evening. The University are able to provide a hot buffet for the Friday evening at a cost per head of £22.50 ~ attendees should make clear on the BOOKING FORM (when published) if they should require the hot buffet to enable the committee to advise the caterers accordingly.
The BOOKING FORM for Dinner on Friday 2nd and Saturday 3rd will be found in a link below when live on this website (still to be uploaded).
Accommodation : There are rooms available to book directly with Bangor University now (18/11/22). Rooms at the university have been block booked by the IOBA for Friday 2nd June and Saturday 3rd June evenings but must be booked directly with the university by yourself.
Please contact the reception team directly and quote the group code = GA01671 in order to book the rooms at the group rate, guests can either call on 01248 365900 or send an email to info@themanagementcentre.co.uk.
Please state when booking accommodation, if you require Breakfast or not.
Wheel Chair users: Facilities are fully accessible for wheelchair users, please note that due to The Management Centre being a Grade II listed building, there is no lift access to the third floor bedrooms.
01248 365900
info@themanagementcentre.co.uk
Parking : Parking is free on site and there is capacity for up to 100 cars.
Reunion weekend details : Old School visit / 39th AGM to be announced here in due course.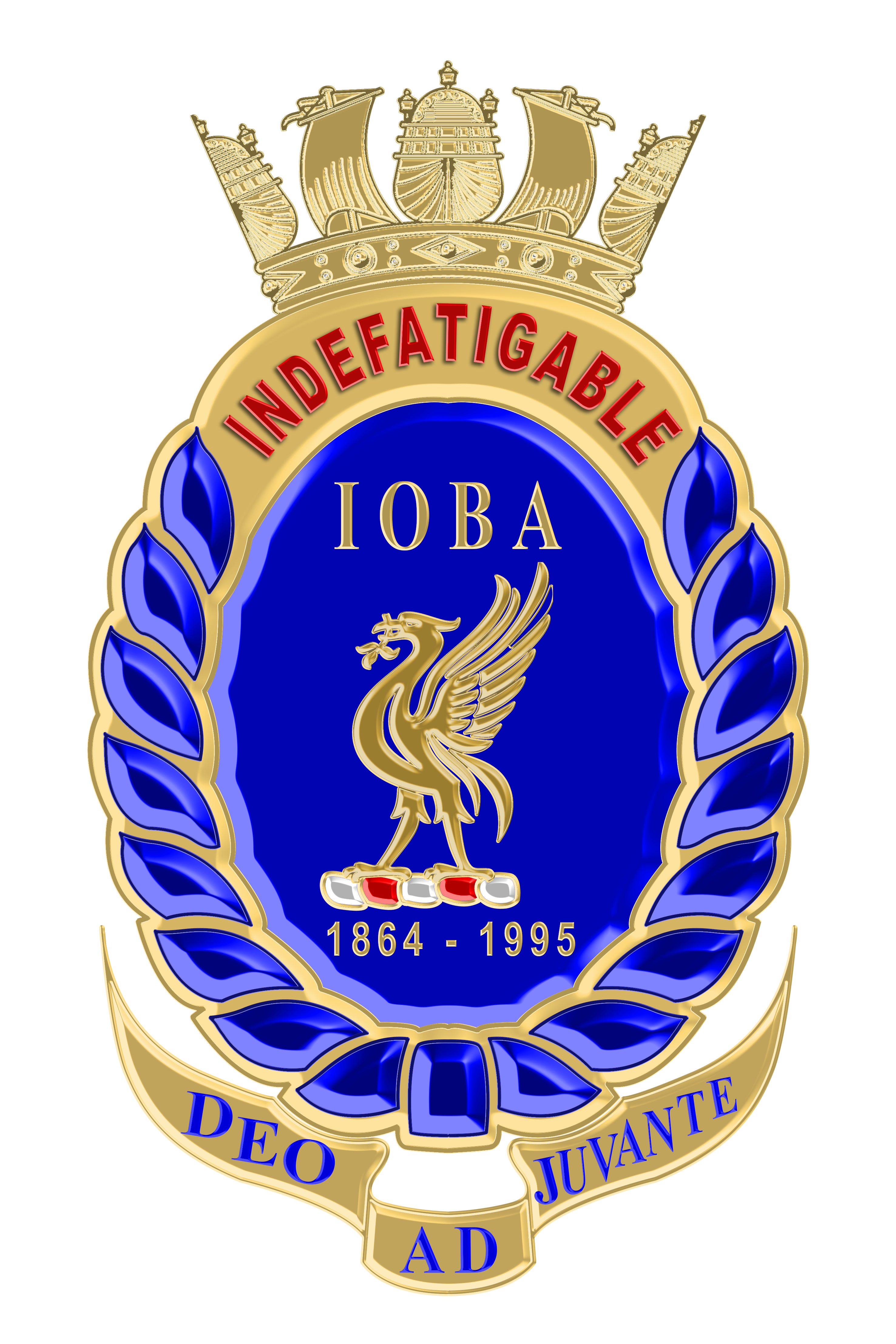 © www.indeoba.com 2022
On May 25th at the Merchant Navy Memorial – Liverpool you and members of the IOBA are invited to gather at approx 09:15 along with Veterans and Dignitary's who will be holding a service for the 40th Commemoration of the Falklands War and in particular the sinking of the Atlantic Conveyor.
Organiser's are hoping to have a back drop of an ACL vessel, and then following on from the service at the MN Memorial over to St Nicholas Church for a 11:00 (10:30) Service.
Falklands War 40th Anniversary remembering those Indefatigable boys who bravely gave their lives ;
John David Stroud. Hood 1977-78 Sadly lost his life onboard HMS Glamorgan June 1982 Falkland Islands, the ship was hit by an Argentinean Exocet missile.
Robert Griffin. Rodney 1974-76 Marine R.D. Griffin: Robert sadly lost his life during the closing days of the Falklands War in 1982 (age 22).
Foxtrot 4 – The Forgotten Falklands Wreck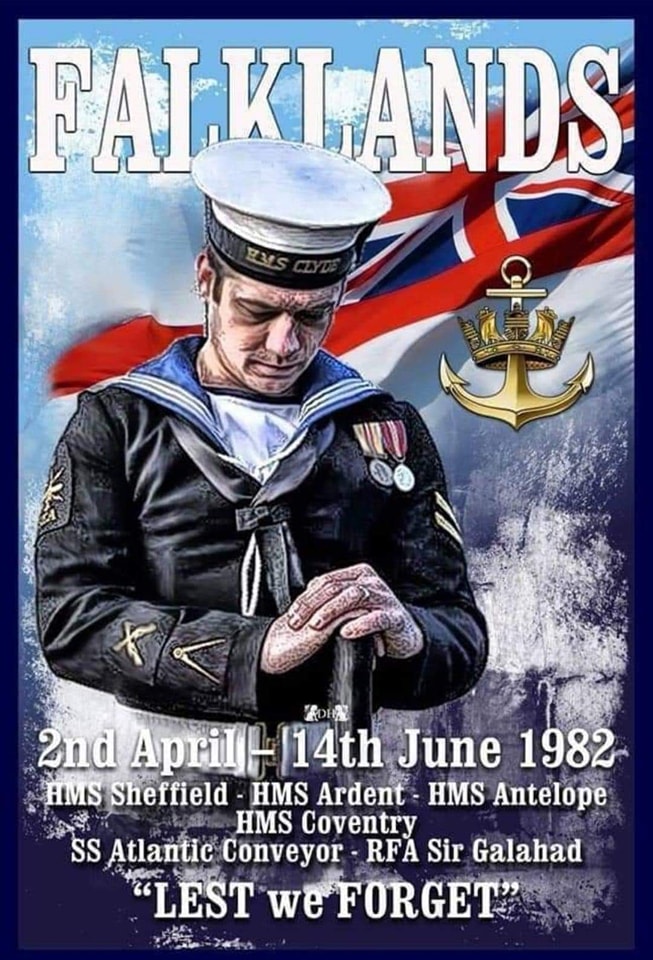 For full delails, please click on the link below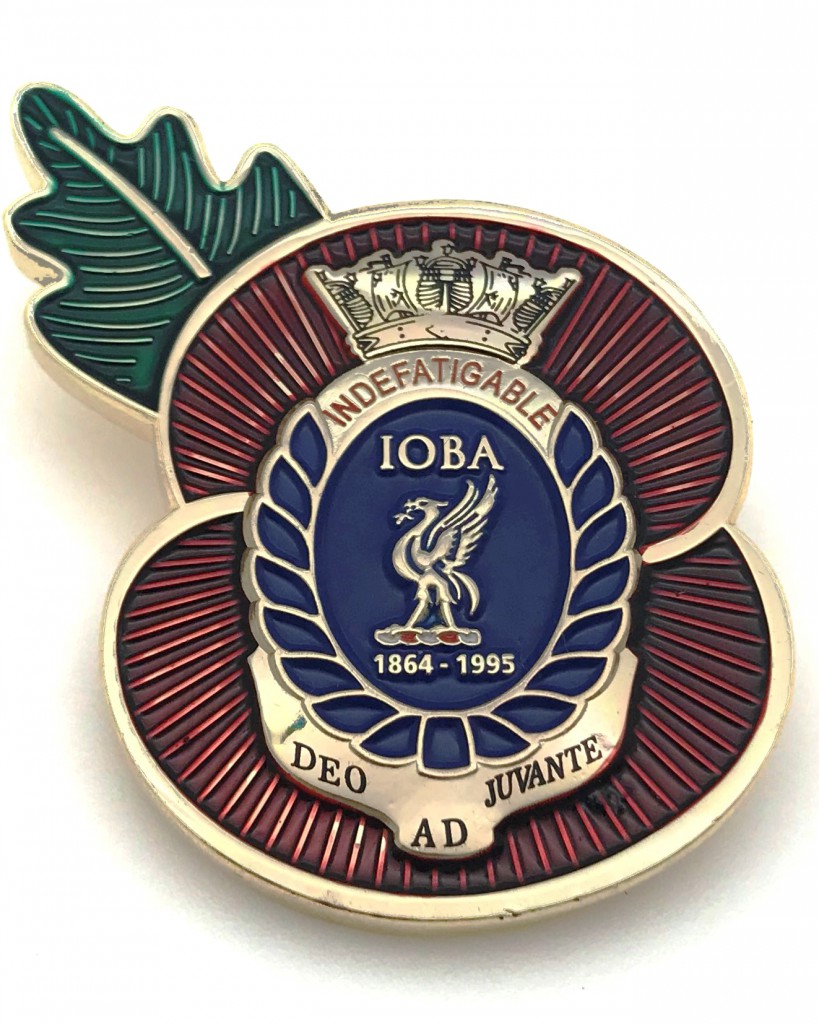 Written on behalf of the current IOBA Committee, by the General Secretary.
IOBA Committee Elections 2022 – Update
The online IOBA Committee elections for (1) Chairman (2) General Secretary (3) Treasurer & Membership Secretary (4) Newsletter Editor (5) Social Secretary (6) Vice Chairman, closed on 03 Apr 22.
Firstly, I would like to thank those who put their names forward for the roles and secondly, I can announce that we have received a single nomination for all the roles advertised this year which means there is no requirement to move to a formal membership voting process. The roles and nominations are:
Chairman (2022-2025) – Andrew Butler 77-78
Vice Chairman (2022-2024) – Ian Parr 74-75
General Secretary (2022-2024) – George Brown 91-94
Treasurer & Membership Secretary (2022-2025) – John Aspinall 59-60
Newsletter Editor (2022-2025) – Owen Sutton 90-94
Social Secretary (2022-2024) – Richard Lawson 85-88
The new election process was established to be more inclusive and allow all paid up full and associate members to put their names forward for committee roles and have a vote. Although the process worked it is recognised that certain changes will need to be baked into the process to ensure that we reach as many members of the IOBA.
The Committee has therefore decided that this year to be fair and equitable to members the following course of action will take place:
Those Full and Associate Members attending the AGM on 11 Jun 22 can put themselves forward for one or more of the advertised roles.
If a role has 2 or more nominations each nomination will be required to provide a short brief (pre prepared or in person) on why they wish to undertake the role.
Full and Associate members will then vote on who they wish to undertake the role.
If the current nomination is unchallenged then the nomination will be ratified.
Roles are in post from immediate effect after the process.
Lastly and to inform the review I would welcome and appreciate your feedback (positive/negative) on the Election Process implemented this year. You can do this by either sending me an email at indeconsultancy@gmail.com , raising formally at the IOBA AGM or catching me in the margins at this years reunion.
Thanks
Richard Lawson – Hood 152 (85-88)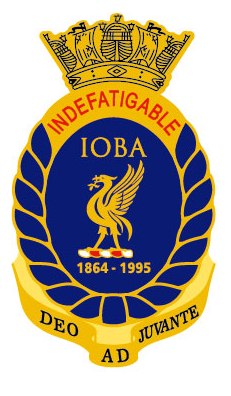 Indefatigable Old Boys Association (IOBA)
© www.indeoba.com 2022
It is with great sadness that OBA Member [OBA 00053] Gerald Corrall passed away on 5th July 2020 at West Cornwall Hospital, Penzance. After a very small burial service and C/19… , now 15 months later the Memorial Service is on 20th October 2021.
TS Indefatigable between 1949-1951.
–
Calling all Indefatigable OB's living in the South West of England
This is a reminder to all that there will be a memorial service for Gerald (Gerry) Corrall 1949/51 on Wednesday 20th October 2021 at 1.30pm at Crowan Church, Praze-an-Beeble, Cornwall, followed by light refreshments at the St Aubyn Arms.
This is not a funeral so dress is smart but not somber! Hopefully we will see you there. Take care. Stephen Corrall – Son of Gerry.
Biography
GERALD NOEL WILLIAM CORRALL
In 1942 at the age of seven, Gerry was evacuated from Leyton, East London to Newlyn Cornwall. Where he was lucky enough to spend the war years with his grandmother.
After attending Tolcarne School, Newlyn, he started at Penzance Grammar School in 1946.
After having lost his father, Luke Noel Corrall, in 1943 on HMS Dasher during a (still) 'unexplained explosion', Gerry was drawn to the sea and left school in 1949 at just fourteen, to join the nautical training school TS Indefatigable, Anglesey.
After two years he completed his seamanship training and, still too young to join the Royal Navy, took up his first post with the Merchant Navy in 1951 on the SS Empress of France.
In late 1952 Gerry joined the Fleet Air Arm, one of the five fighting arms of the Royal Navy. Specialising in aviation electronics, communication, and radar. During his career he was stationed at Lossiemouth and Culdrose, and also served at sea on aircraft carriers and destroyers including HM Ships Ark Royal, Eagle, Albion and Bulwark. Working on fixed wing and rotary aircraft including Sea King helicopters.
During this time Gerry also focused on his formal education, attaining six O'levels.
He left the Navy as a Senior Chief Petty Officer in 1975 after twenty-two years of service.
After a short spell with Marconi-Elliot as a QA engineer, Gerry joined Camborne School of Mines as an Electronics Technician before joining Cable and Wireless, Porthcurno in 1981 as a lecturer in telecommunications.
During the next five years he studied with the Open University, achieving a BA Hons Degree in 1985.
After leaving Cable and Wireless in 1986, Gerry continued using his lecturing skills with Cornwall IT Centre, and later as an IT technician at Humphry Davy School.
Gerry also ran his own business, Beeble Microelectronic Services and gave private tuition.
He had a wide range of interests, including singing with Marazion Apollo Choir and he was a keen philatelist. He served on Praze Parish Council and later took up Warden duties with Crowan Church.
With great sadness.
Indefatigable Old Boys Association (IOBA)
www.indeoba.com 2021