Archive for the 'News' Category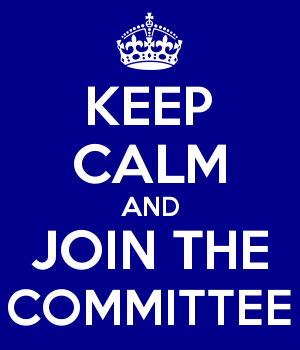 IOBA Committee Elections 2022 – 2025.
Being part of the Indefatigable Old Boys Association Committee is a great way to get more involved by keeping our HERITAGE alive, helping shape the direction of the IOBA and contribute to improving the association for others, so please seriously consider this.
In accordance with the IOBA Constitution the following Committee roles are up for re-election at the 2022 Annual General Meeting, date confirmed as Saturday the 11th June 2022. The roles are voluntary, open to full members of the IOBA and held for 3 years (2022-2025).
The FIVE roles are as follows;
Chairman.
General Secretary.
Treasurer & Membership Secretary.
Newsletter Editor.
Social Secretary. NEW ROLE
If you are interested in any of the roles and want to know more about the responsibilities then please speak to the current incumbents or the Chairman.
Contact details for the IOBA Committee can be found on our web page https://www.ts-indefatigable-oba.org/contact-us/
If you wish to put your name forward for any of the 5 roles then please send your full name, Inde number and years attended and which position you are interested in, to IOBA General Secretary at indeconsultancy@gmail.com
If you are not currently a member of the IOBA are thinking of joining then please visit our web site which has details of how to subscribe. The annual fee for membership is just £15 per year (£10 OAP +65yrs) which goes towards the running of the IOBA which includes helping ex Inde boys, holding an annual reunion at JSMTC Indefatigable (old School) and various charity work. IOBA MEMBERSHIPS are requested JANUARY to JANUARY.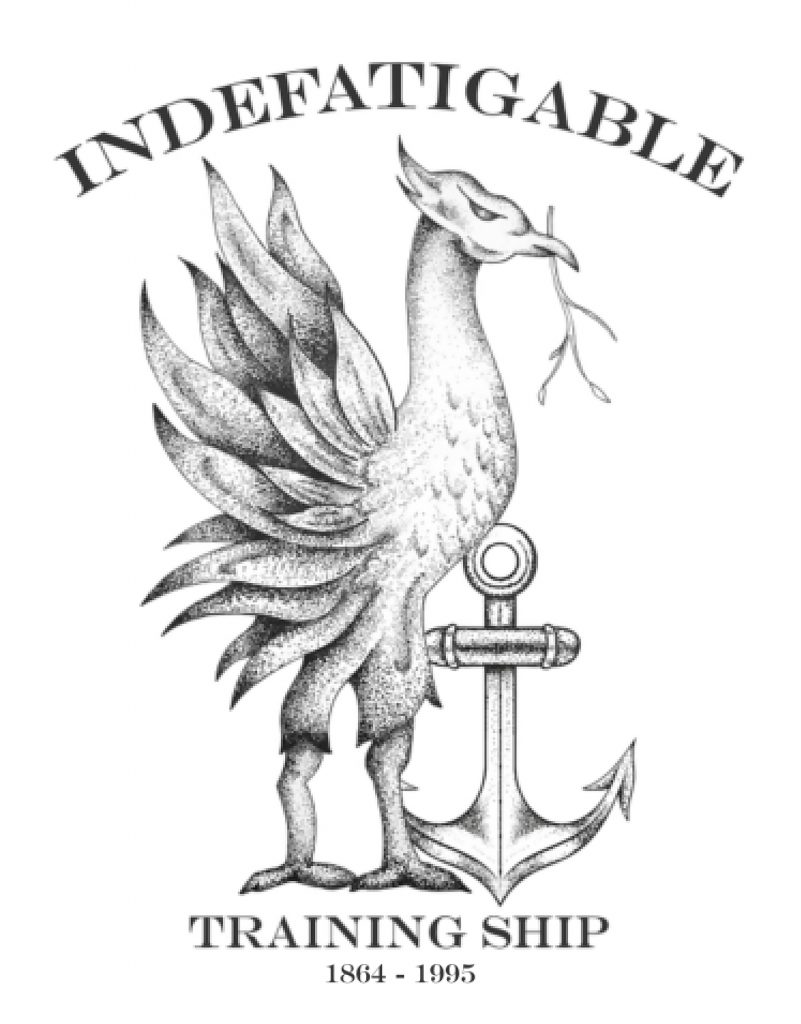 © www.indeoba.com 2022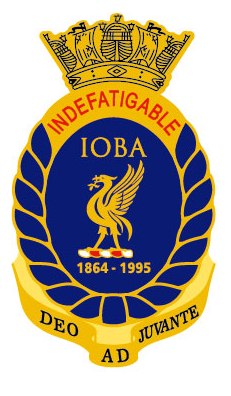 Details below
Friday 10th June 2022 – IOBA Vibrant Shirt Night at the Carreg Bran Hotel.
Saturday 11th June 2022 – Indefatigable Reunion Day down at the Old School/ JSMTC Indefatigable.
Saturday 11th June 2022 – 38th IOBA Reunion Dinner at the Carreg Bran Hotel.
For those who would like to go down to JSMTC Indefatigable for initial check-in YOUR NAME has to be included on this website page, please see the ATTENDEE LIST below when published (May 28th 2022).
SATNAV address: JSMTC Indefatigable.
Llanfair PG.
Anglesey
LL61 6NT
SATNAV address: Carreg Bran Hotel.
Church Lane, Llanfair PG.
Anglesey
LL61 5YH –
Tel: 01248 511 577
---
Friday 10th June 2022 – Vibrant Shirt Night (AKA: Shite-Shirt Night): In memory of 'Spencer Bell 1958 – IOBA Chairman' at the Carreg Bran Hotel, all in aid of Prostate Cancer: *If you intend to dine at the Carreg Bran Hotel on Friday evening 10th June, please PRE-BOOK your own groups table in-advance.
Link : Prostate Cancer
Saturday 11th June 2022 – Indefatigable Reunion Day down at the 'Old School' JSMTC Indefatigable.
Saturday 11th June 2022 – IOBA Members & Invited Guest's attending the 38th IOBA Reunion Dinner at the 'Carreg Bran Hotel'.
The IOBA PayPal BOOKING web page will be open from January > 2022, until May 28th, advertised as the final cut-off date (two weeks prior the reunion).
Registered total attending the 2022 38th IOBA Reunion :
There are 0 booked placings for Lunch & 0 placings for Dinner at this time.
Agenda for Reunion Day: If you would like to attend the walk around the Old School, please remember parking at JSMTC is a premium, please 'lift share' wherever possible.
---
IOBA & Guests DAY Plan *TBC : 11th/June/2022
09:30 – 10:00 Reunion attendees requested down to the Old School JSMTC
10:30 – 13:00 IOBA members AGM in the 'Old School'. ATTENDANCE, NON-COMPULSORY.
12:30 – 14:00 LUNCH (Menu Hot & Cold buffet) £ *TBC per person – down at the 'Old School' JSMTC.
11:30 – 14:30 IOBA SHOP open down at the Old School. JSMTC.
15:30 All IOBA none residence guests are to be off site JSMTC.
---
IOBA & Guests EVENING Plan : 11/June/2022
16:30 – 17:30 St Mary's Church visit *TBC by Churchwarden.
18:00 – 19:00 Meet for Drinks at Carreg Bran Hotel.
19:00 for 19:15 IOBA Members & Invited Guest's are cordially invited to join us for THE 38th IOBA REUNION DINNER and seated by 19:15.
The Dinner *TBC, SELF SERVE or TABLE SERVICE – Dinner (£ TBC per person) at Carreg Bran Hotel – Dinner to conclude 21:30.
Evening Wear: Smart dress code.
There will be ROUND TABLES with x6 PLACINGS per table, you are invited to choose your table to be seated (other than the Head Table). The HEAD table being in a central location 'inclusive of the seating area'
38th Indefatigable Reunion Dinner Menu
Something similar as below ;
Starters;
Leek & Potato Soup with Croutons served with a Warm Bread Roll. (V)
Southern Fried Chicken Strips served with Sweet Chilli & Dressed Salad.
Classic Prawn Cocktail served on a Bed of Salad with Wholemeal Bread.
Fan of Melon with a Seasonal Fruit Compote.
Mains;
Roast Striploin of Welsh Beef.
Roast Chicken Breast with Homemade Stuffing.
All the above are served with Roast Potatoes, Creamy Mashed Potatoes, Roast Parsnips, Buttered Seasonal Vegetables, Cauliflower Cheese, Yorkshire Pudding & a Rich Roast Gravy
Poached Salmon with Stem Broccoli served with New Potatoes & Hollandaise Sauce.
Brie & Mushroom Wellington with a Rich Tomato Sauce. (V)
Desserts;
Homemade Sticky Toffee Pudding with Toffee Sauce served with Custard / Cream or Ice Cream.
Homemade Raspberry & White Chocolate Cheesecake served with Fresh Cream & Coulis.
Homemade Strawberry Shortbread & Chantilly Cream Stack.
Cheese & Biscuits Board.
---
Link : Click here for accommodation : Self catering apartments, family run B&B's, Farmhouse Bed and Breakfasts, Hotels, Lodges and Chalets, Campsites, Touring Parks and Yurt & Tipi Campsites.
Prizes for the raffle are very much appreciated. Fund raising RAFFLE TICKETS will be SOLD BEFORE DINNER (not during dinner) on the day.
Link : Click here for Reunion special raffle 2022 prizes.
Registered total attending the 2022 38th IOBA Reunion on 23/01/2022 = 0 for Lunch & = 0 for Dinner.
ATTENDEE LIST: To be announced on May 28th 2022
Indefatigable Old Boys Association (IOBA)
© www.indeoba.com 2022
It is with great sadness that OBA Member [OBA 00053] Gerald Corrall passed away on 5th July 2020 at West Cornwall Hospital, Penzance. After a very small burial service and C/19… , now 15 months later the Memorial Service is on 20th October 2021.
TS Indefatigable between 1949-1951.
–
Calling all Indefatigable OB's living in the South West of England
This is a reminder to all that there will be a memorial service for Gerald (Gerry) Corrall 1949/51 on Wednesday 20th October 2021 at 1.30pm at Crowan Church, Praze-an-Beeble, Cornwall, followed by light refreshments at the St Aubyn Arms.
This is not a funeral so dress is smart but not somber! Hopefully we will see you there. Take care. Stephen Corrall – Son of Gerry.
Biography
GERALD NOEL WILLIAM CORRALL
In 1942 at the age of seven, Gerry was evacuated from Leyton, East London to Newlyn Cornwall. Where he was lucky enough to spend the war years with his grandmother.
After attending Tolcarne School, Newlyn, he started at Penzance Grammar School in 1946.
After having lost his father, Luke Noel Corrall, in 1943 on HMS Dasher during a (still) 'unexplained explosion', Gerry was drawn to the sea and left school in 1949 at just fourteen, to join the nautical training school TS Indefatigable, Anglesey.
After two years he completed his seamanship training and, still too young to join the Royal Navy, took up his first post with the Merchant Navy in 1951 on the SS Empress of France.
In late 1952 Gerry joined the Fleet Air Arm, one of the five fighting arms of the Royal Navy. Specialising in aviation electronics, communication, and radar. During his career he was stationed at Lossiemouth and Culdrose, and also served at sea on aircraft carriers and destroyers including HM Ships Ark Royal, Eagle, Albion and Bulwark. Working on fixed wing and rotary aircraft including Sea King helicopters.
During this time Gerry also focused on his formal education, attaining six O'levels.
He left the Navy as a Senior Chief Petty Officer in 1975 after twenty-two years of service.
After a short spell with Marconi-Elliot as a QA engineer, Gerry joined Camborne School of Mines as an Electronics Technician before joining Cable and Wireless, Porthcurno in 1981 as a lecturer in telecommunications.
During the next five years he studied with the Open University, achieving a BA Hons Degree in 1985.
After leaving Cable and Wireless in 1986, Gerry continued using his lecturing skills with Cornwall IT Centre, and later as an IT technician at Humphry Davy School.
Gerry also ran his own business, Beeble Microelectronic Services and gave private tuition.
He had a wide range of interests, including singing with Marazion Apollo Choir and he was a keen philatelist. He served on Praze Parish Council and later took up Warden duties with Crowan Church.
With great sadness.
Indefatigable Old Boys Association (IOBA)
www.indeoba.com 2021
HRH Prince Philip, Duke of Edinburgh KG KT OM GBE
Principal Patron 1964 of the INDEFATIGABLE AND NATIONAL SEA TRAINING SCHOOL.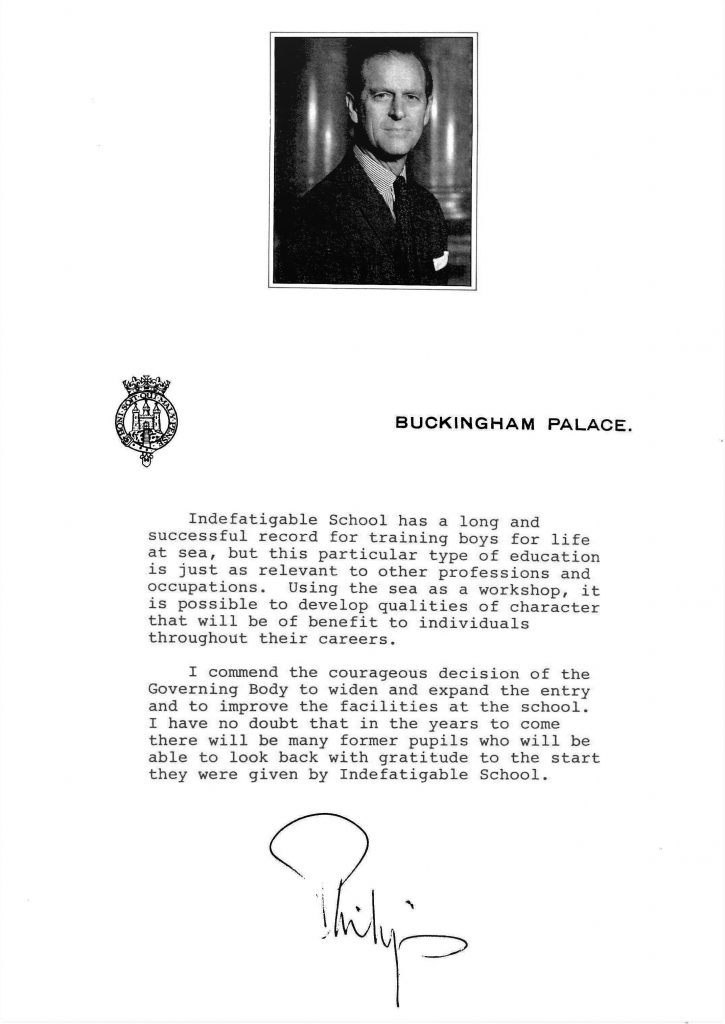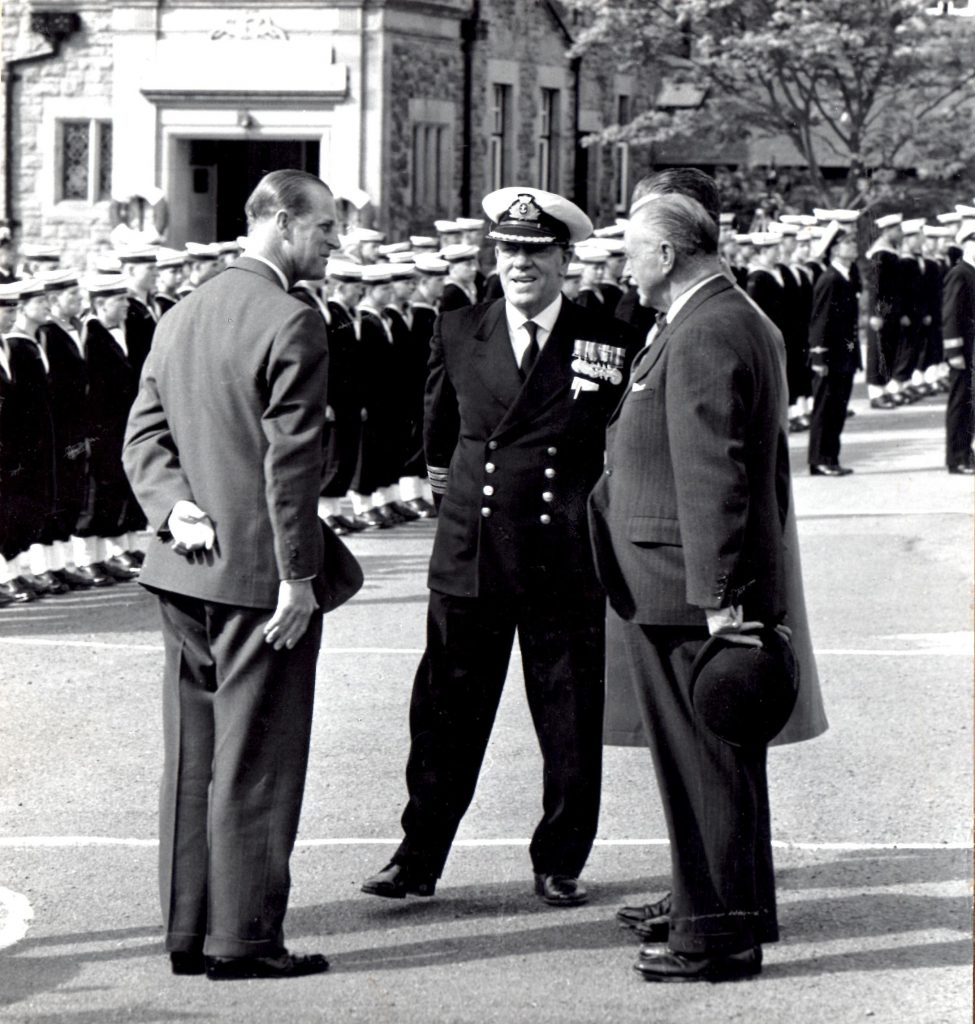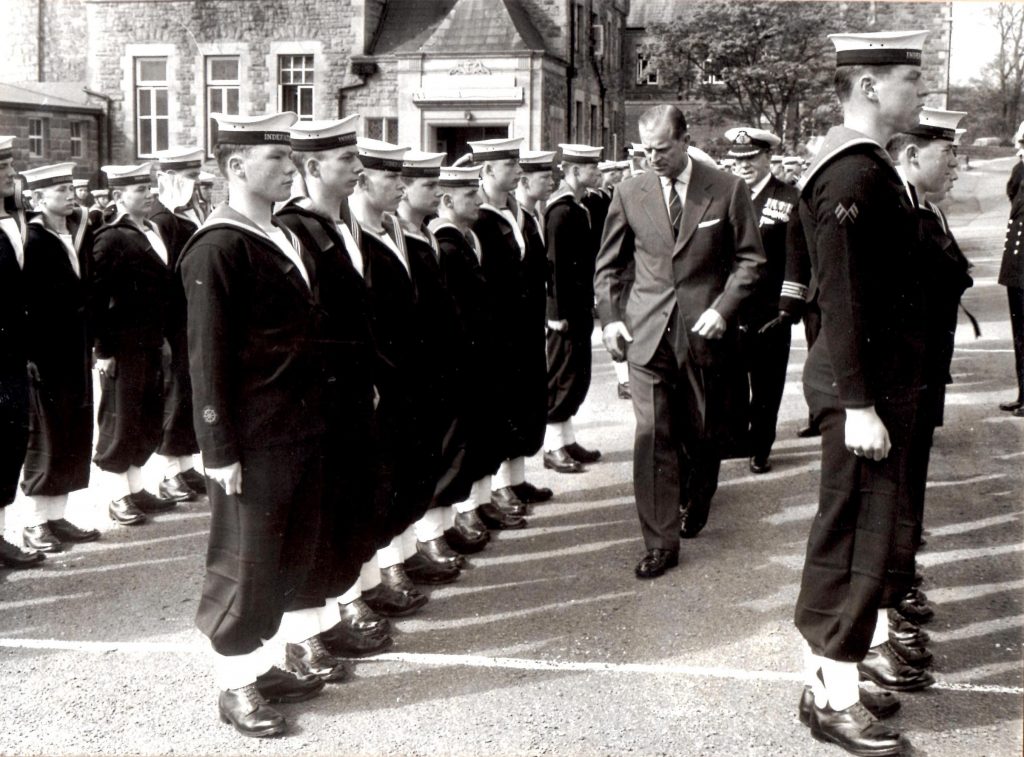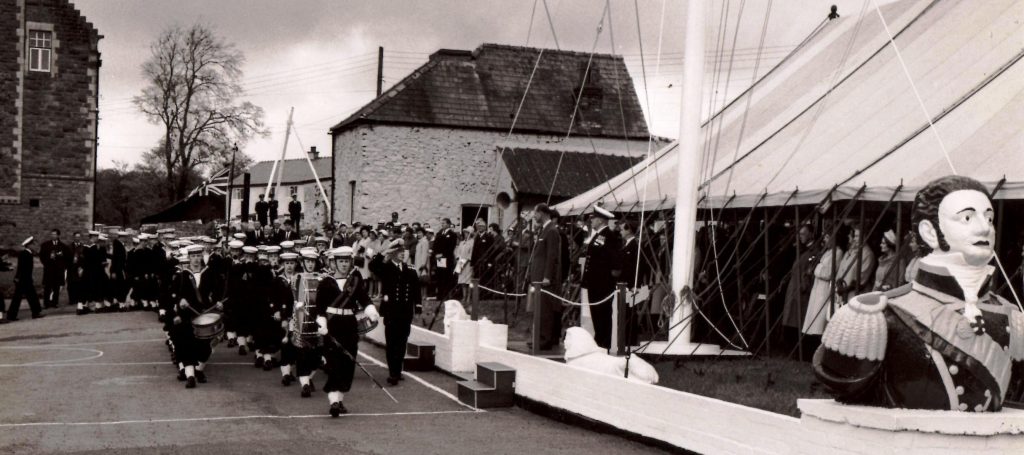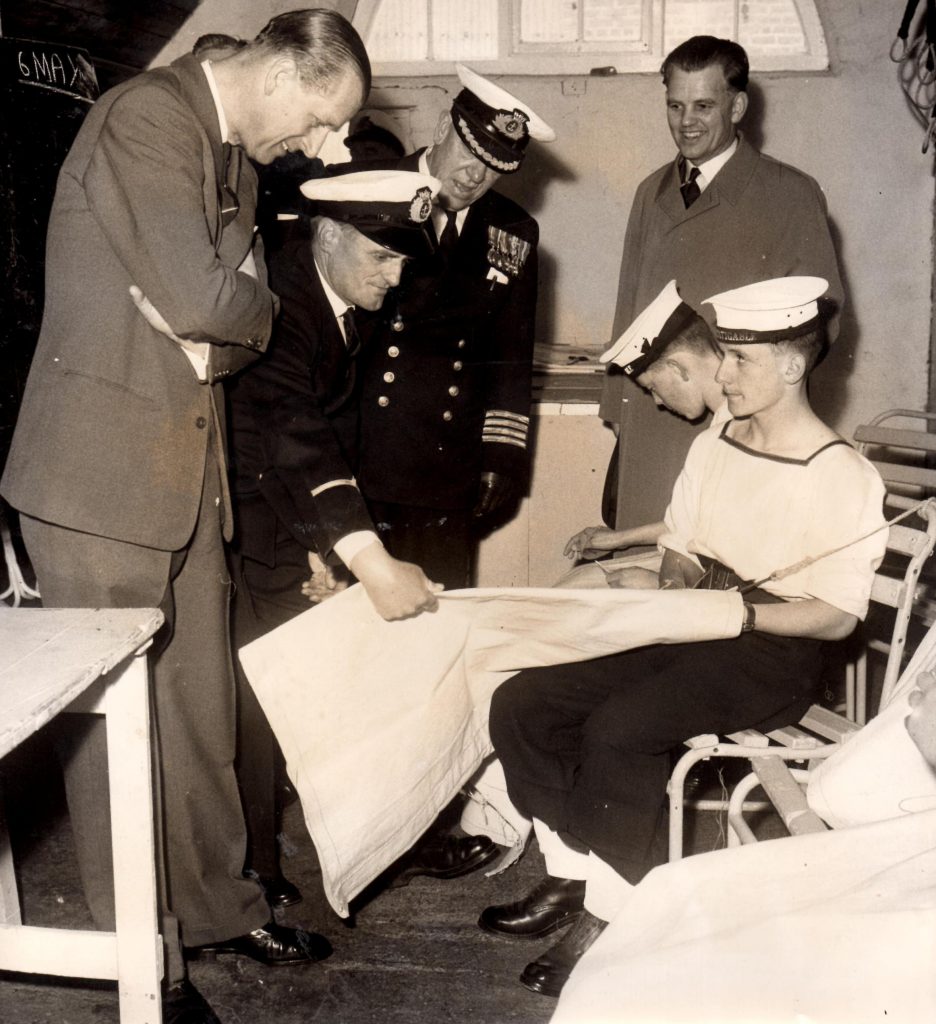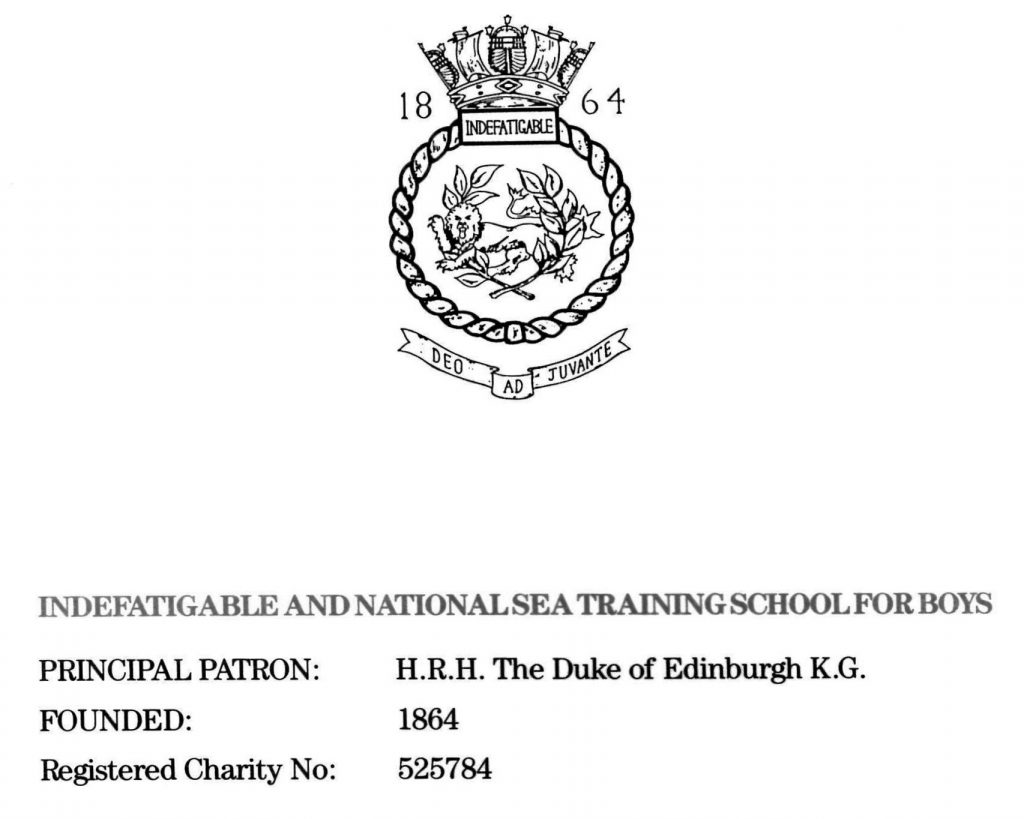 https://en.wikipedia.org/wiki/Prince_Philip,_Duke_of_Edinburgh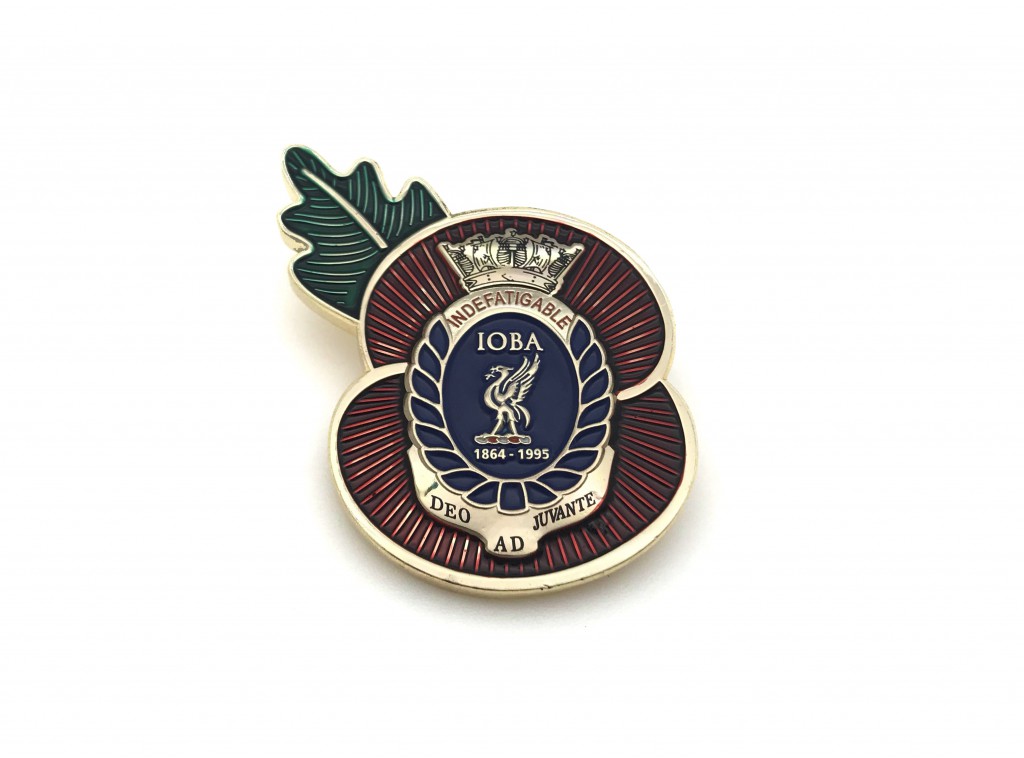 Indefatigable Old Boys Association (IOBA)
© www.indeoba.com 2021