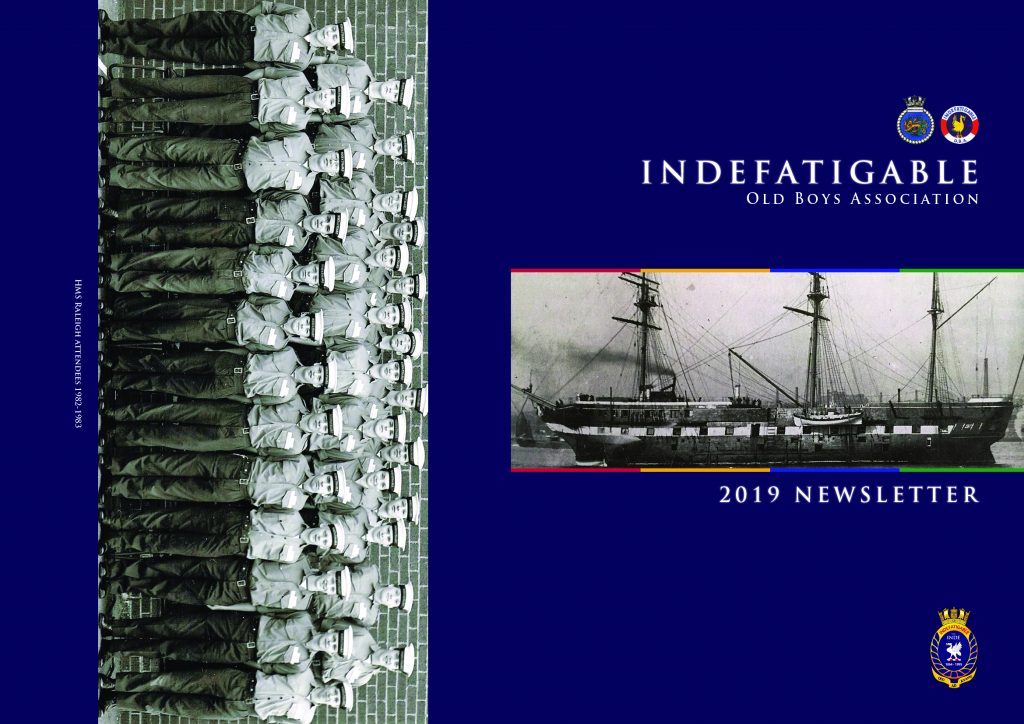 The 2019 IOBA Newsletter has now been made available for all, after MEMBERS have received their hard-copy earlier this year 2020.
Please find below the LINK in PDF. This is as close to the printed hard-copy down sized to 2.42 MB.
IOBA 2019 Newsletter please click on this LINK to download to your;
Smart Phone/PC/Laptop : https://www.ts-indefatigable-oba.org/wp-content/uploads/2020/08/2019-For-Web.pdf
---
It's a sad fact that since its closure in 1995 the Indefatigable as we know it is no more. However, you can help keep the memories and all that the school stood for alive by joining the Indefatigable Old Boys Association.
To Join the Indefatigable Association or Update your Membership Subscription;
To pay your membership subscription, please click on this LINK : https://indeoba.c4242423.myzen.co.uk/the-ioba-needs-you/