37th Reunion: Details below

Saturday 5th June 2021.
10:30 -16:00.
We have to advise: This will be subject to the lifting of COVID-19 restrictions, social distancing and mixing in parties of more than six.
The REUNION & LUNCH will be held at the Old School  – JSMTC Indefatigable. SATNAV address Llanfairpwll. Anglesey – LL61 6NT

The REUNION DINNER will be held at the – Carreg Bran Hotel. SATNAV address Church Lane, Llanfairpwll. Anglesey – LL61 5YH
---
Friday 4th June 2021 – Vibrant Shirt Night (AKA: Shite-Shirt Night): In memory of  'Spencer Bell 1958 – IOBA Chairman' at the Carreg Bran Hotel, all in aid of Link : Prostate Cancer
Saturday 5th June 2021 – Indefatigable Reunion Day & IOBA AGM at 'JSMTC Indefatigable'.
Saturday 5th June 2021 – IOBA Members & Invited Guest's attending the 37th IOBA Reunion Dinner at the 'Carreg Bran Hotel'.
The IOBA 37th Reunion PayPal BOOKING web page will be put online as soon as the 2020/21 IOBA Newsletter starts being delivered to members.
'You & Your Families' are most welcome to join us all during 'the day' with or without booking lunch down at the Old School.

Registered total and paid guests attending the Reunion Day & IOBA Reunion Dinner to date (TBC) are 0/100 (max).
Agenda for Reunion Day
:
Parking at JSMTC is a premium, please 'lift share' wherever possible.
---
The Indefatigable DAY Plan : 5th/June/2021.
10:00 – 10:30 Down to JSMTC Indefatigable for initial check-in (YOUR NAME to be included on this website's ATTENDEE LIST).
10:30 – 15:30 JSMTC Main Building & Nuffield Sailing Club will be open for all to tour and use at leisure (NOT Dormitories).
NB – Due to H&S reason's, the Nuffield Sailing Club Jetty (Old School Lifeboat Jetty), is out-of-bounds to ALL Indefatigable guests, by order of JSMTC.
11:00 – 14:00 IOBA Shop open – JSMTC Main Building.
12:30 – 14:30 CASH BAR open.
12:30 – 14:00 LUNCH (Menu Hot & Cold buffet) £? TBC per person – JSMTC Main Building.
14:00 – 15:30 IOBA members AGM in the Main Lecture Hall – Assembly Hall (ATTENDANCE, NON-COMPULSORY).
15:30 – 16:00 Guests to be off site JSMTC.
16:30 – 17:30 St Mary's Church to be open TBC.
---
The IOBA & Guests EVENING Plan : 5th/June/2021.
18:00 – 19:00 Meet for Drinks at Carreg Bran Hotel.
19:00 for 19:15 DINNER seated for the 37th IOBA Reunion Dinner (HOT CARVEY – Self Serve) Dinner (£? TBC per person) at Carreg Bran Hotel – Dinner to conclude 21:00.

Evening Wear: Smart dress code.
There will be a ROUND HEAD TABLE 'inclusive of the seating area'.
37th Indefatigable Reunion Dinner Menu
TBC something similar as below ;
Starters;
Leek & Potato Soup with Croutons served with a Warm Bread Roll. (V)
Southern Fried Chicken Strips served with Sweet Chilli & Dressed Salad.
Classic Prawn Cocktail served on a Bed of Salad with Wholemeal Bread.
Fan of Melon with a Seasonal Fruit Compote.
Mains;
Roast Striploin of Welsh Beef.
Roast Chicken Breast with Homemade Stuffing.
All the above are served with Roast Potatoes, Creamy Mashed Potatoes, Roast Parsnips, Buttered Seasonal Vegetables, Cauliflower Cheese, Yorkshire Pudding & a Rich Roast Gravy
Poached Salmon with Stem Broccoli served with New Potatoes & Hollandaise Sauce.
Brie & Mushroom Wellington with a Rich Tomato Sauce. (V)
Desserts;
Homemade Sticky Toffee Pudding with Toffee Sauce served with Custard / Cream or Ice Cream.
Homemade Raspberry & White Chocolate Cheesecake served with Fresh Cream & Coulis.
Homemade Strawberry Shortbread & Chantilly Cream Stack.
Cheese & Biscuits Board.
---
Link : Click here for accommodation : Self catering apartments, family run B&B's, Farmhouse Bed and Breakfasts, Hotels, Lodges and Chalets, Campsites, Touring Parks and Yurt & Tipi Campsites.
Prizes for the raffle are very much appreciated.  Fund raising RAFFLE TICKETS will be SOLD BEFORE DINNER (not during dinner) on the day.
Link : Click here for Reunion special raffle 2020 prizes – for the 2021 item, the image/s will be available to see closer to the reunion date itself.
Attendees List of confirmed NAMED BOOKINGS for the Indefatigable 37th Reunion, will be posted below: For the Reunion Dinner there are a maximum of 100 place's in total for the Reunion Dinner todate = (TBC) are 0/100 (max).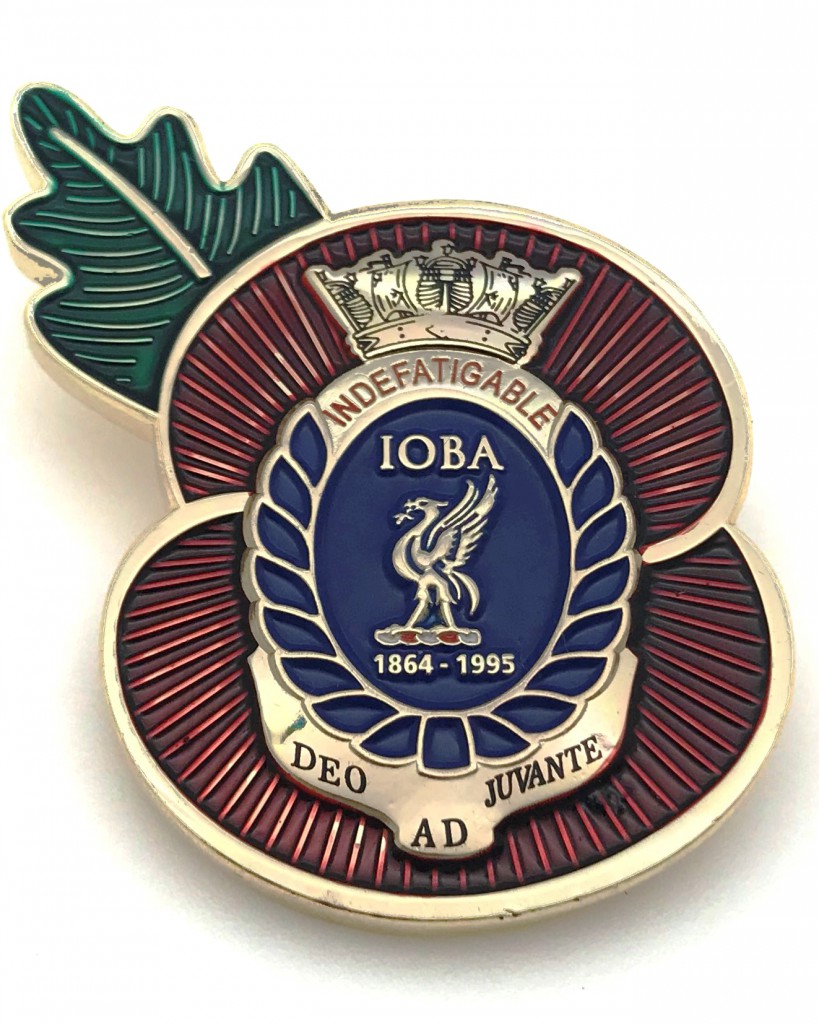 Indefatigable Old Boys Association (IOBA)
THE ROBERT GRIFFIN AWARD 2021
The IOBA can help our less fortunate members, so that they are able to attend future Reunions!!
In memory of, the above assistance is known as 'The Indefatigable Robert Griffin Award'.

As some people will remember, Robert Griffin 1974/76 was an inspirational Petty Officer & Drum Major, let's pause and think about a great guy who gave his life for the defense of his country, the best spirit of the Indefatigable, RIP school friend and Brave Royal Marine.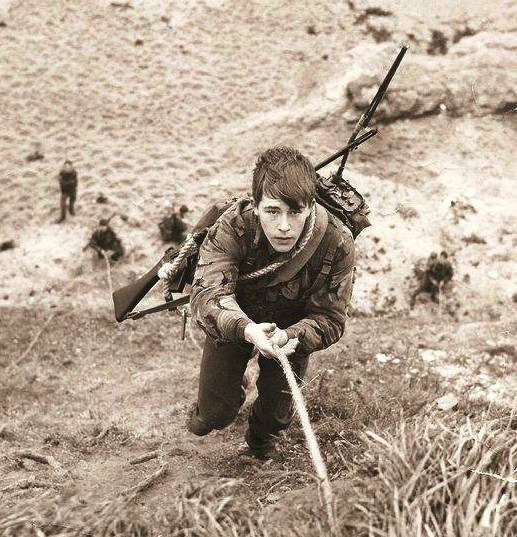 Robert sadly lost his life during the closing days of the Falklands War in 1982 (age 22).
---
THE AWARD FOR 2021 is open for applications
Guide on the parameters and criteria to be applied for 2021;
Applicant to be decided by the serving IOBA committee.
Maximum Award to be £300. Nominees will be asked to submit an approximate overall costing to justify.
To include; UK Travel expenses / Accommodation / Reunion Dinner & Bar.
The Committee have set the following guidelines;
1) £300 max.
2) Must be a fully paid up member of the IOBA.
3) Not previously been to an AGM under the terms of this proposal.
4) Committee to decide on the IOBA Member to attend (along with a second choice in case the offer is declined).
5) Less Fortunate Members Representative to coordinate.
The IOBA can help members, but I must stress at this point, your 'application will be decided by the serving IOBA committee'.
If you would like to take up the offer, please write/email to:
THE ROBERT GRIFFIN AWARD Representative: Steve Humphries 75/76

Trinity House, 18 Orchard Drive, Wooburn Green, Bucks. HP10 0QN
M: 07703454495
E: steve_c_humphries@btinternet.com
If you would like to make a donation, large or small, to the IOBA, you can do so via PayPal below… , thank you.
Link: Donate to the IOBA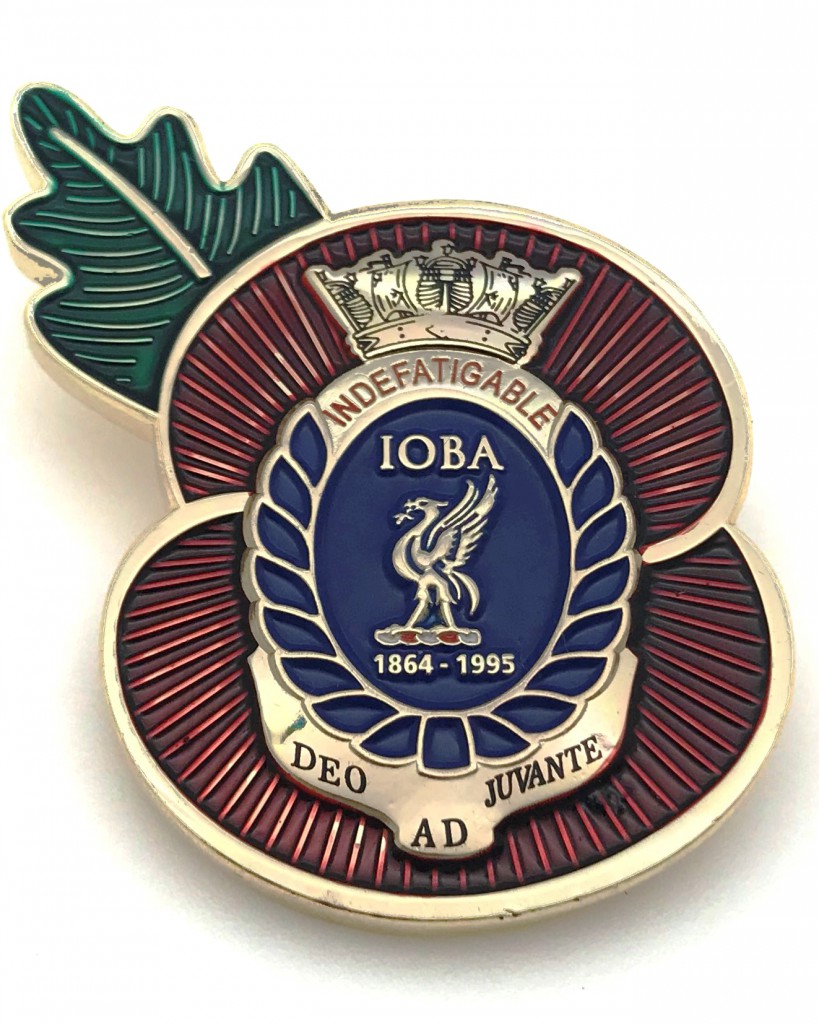 © www.indeoba.com 2020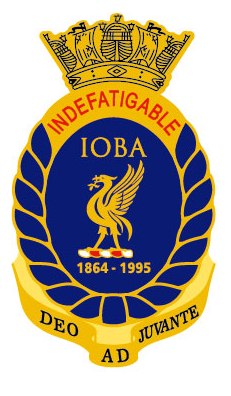 INDEFATIGABLE 1864 – 1995
OLD BOYS ASSOCIATION 1983 – 2021
INDEFATIGABLE OLD BOYS ASSOCIATION
37th ANNUAL GENERAL MEETING 2021
Time to be confirmed (14:00> 15:30) on Saturday 5th June 2021 at JSMTC Indefatigable
AGENDA
| | | |
| --- | --- | --- |
| Ser | Item | Owner |
| 1 | Opening Address | Andrew Butler (Chairman) |
| 2 | Apologies | Andrew Butler (Chairman) |
| 3 | Obituaries | Andrew Butler (Chairman) |
| 4 | 2019 AGM Minutes (2020 cancelled) | Steve Humphries (Vice Chairman) |
| 5 | Matters arising from 2019 AGM Minutes | Richard Lawson (General Secretary) |
| 6 | Chairman's Report | Andrew Butler (Chairman) |
| 7 | Presentation of 2020 Accounts | Tom Keyes (Treasurer) |
| 8 | Membership update | Tom Keyes (Treasurer) |
| 9 | IOBA Shop update | Ian Parr (Merchandise) |
| 10 | IOBA Newsletter update | Tony Eastham (Newsletter Editor) |
| 11 | IOBA Web Site Update | Steve Humphries (Vice Chairman) |
| 12 | Election of Committee | Andrew Butler (Chairman) |
| 13 | Key Events | Andrew Butler (Chairman) |
| 14 | AOB | Committee |
*Voting at this AGM is to be by Full Members only, those guests present who wish to vote next year, please see the committee during the day for your membership form. If you are not a full member, but wish to add something to the AGM, please feel free to raise it under Any Other Business.
THE 2021 AGM ATTENDANCE WILL BE NON CONPULSORY .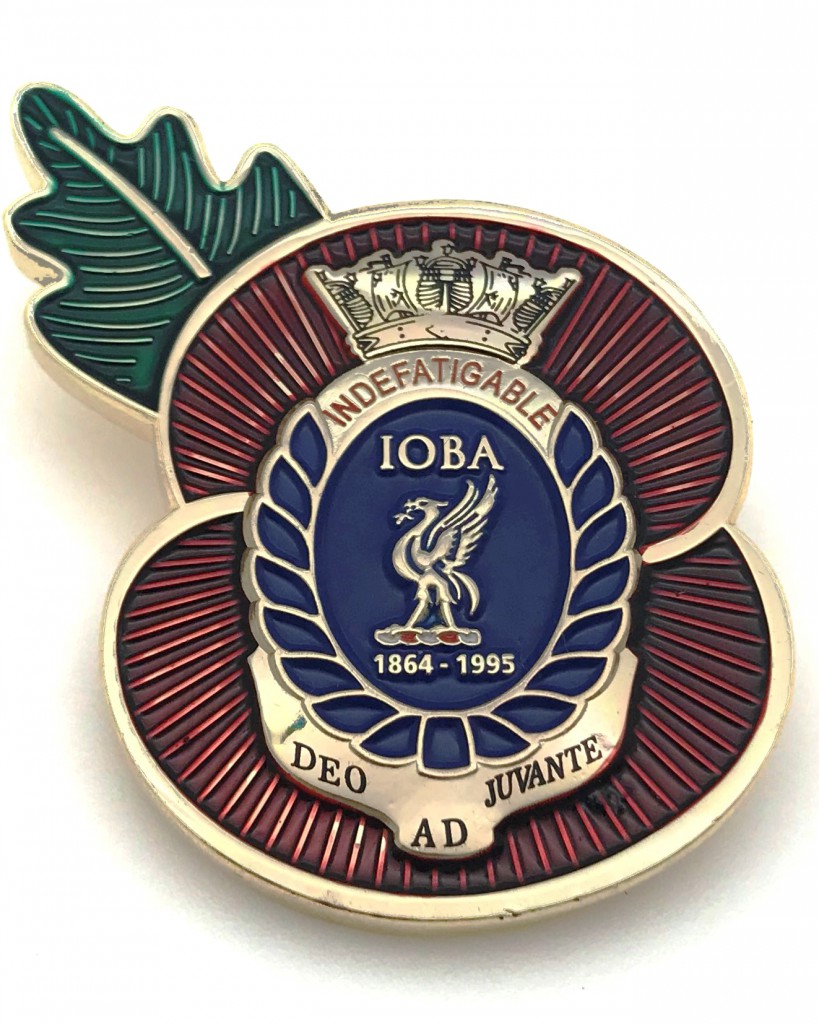 Indefatigable Old Boys Association (IOBA)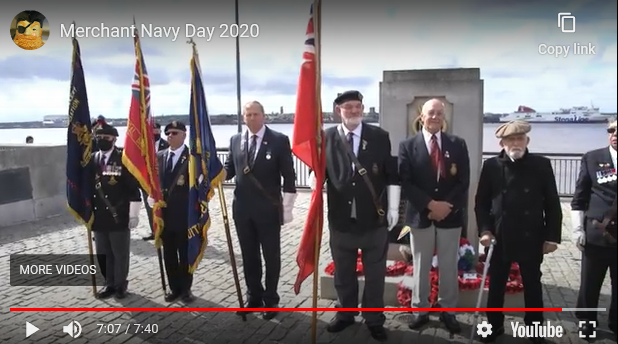 Our thanks go to all Indefatigable members attending on behalf of the IOBA on the day, 'Marc Hardman 1961' and 'Malcolm Williams 75/76' for their Standard Bearer duties, 'Russell Jones 55/56' and not least, 'Angie Williams' who laid the wreath on behalf of the IOBA.
A great effort by all, considering the circumstances being the COVID19 year!
Copyright Tim Brunsden
http://www.liverpoolshipsandsailors.com/
LIVERPOOL SHIPS AND SAILORS
MERCHANT NAVY DAY SUNDAY 6TH SEPTEMBER 2020;
A special service took place in Liverpool to mark Merchant Navy Day with a wreath-laying ceremony, where Indefatigable Old Boys were in attendance.
The annual event raises awareness of past, present and future Merchant Navy seafarers and also remembers the 36,000 men who died at sea during World War Two.
The public service took place in the grounds of Liverpool Parish Church in the City Centre at midday.
There was also a focus on seafarers role during the Covid-19 pandemic.
In attendance, John Wilson, CEO of the Liverpool Seafarers' Centre, spoke to the congregation about life onboard for mariners who have kept cargo moving in and out of the Port of Liverpool.
Civic dignitaries from across the City region, included the Lord Mayor of Liverpool Councillor Anna Rothery, along with current and retired seafarers (including IOBA members), as well as others who represent the work of the Merchant Navy today.
The Rector of Liverpool, the Reverend Canon Dr Crispin Pailing, who lead the service, said: "The last few months have been challenging for everyone, but essential supplies and much of the food in our shops, are there thanks to the work of the Merchant Navy."