IOBA 2018 Newsletter Cover
The 2018 IOBA Newsletter has now been made available for all, after MEMBERS have received their hard-copy.
Please find below the LINK in PDF. This is as close to the printed hard-copy down sized to 939 KB.
IOBA 2018 Newsletter please click on this LINK to download to your;
Smart Phone/PC/Laptop : https://www.ts-indefatigable-oba.org/web-version-2018/
---
It's a sad fact that since its closure in 1995 the Indefatigable as we know it is no more. However, you can help keep the memories and all that the school stood for alive by joining the Indefatigable Old Boys Association.
Membership stands at 257 (Dec 2018), a tiny percentage of the number of boys who benefited from her. So please get involved and join up.
257 (+7 on same time last year) Members @ 31st December 2018
179 (+2) Paying members (68%)
53 Life Members (21%)
25 (-1) Honorary Members (10%)
27 (-2) Overseas Members 12% (out of UK)
6 Members joined last year
To pay your membership subscription, please click on this LINK : https://indeoba.c4242423.myzen.co.uk/the-ioba-needs-you/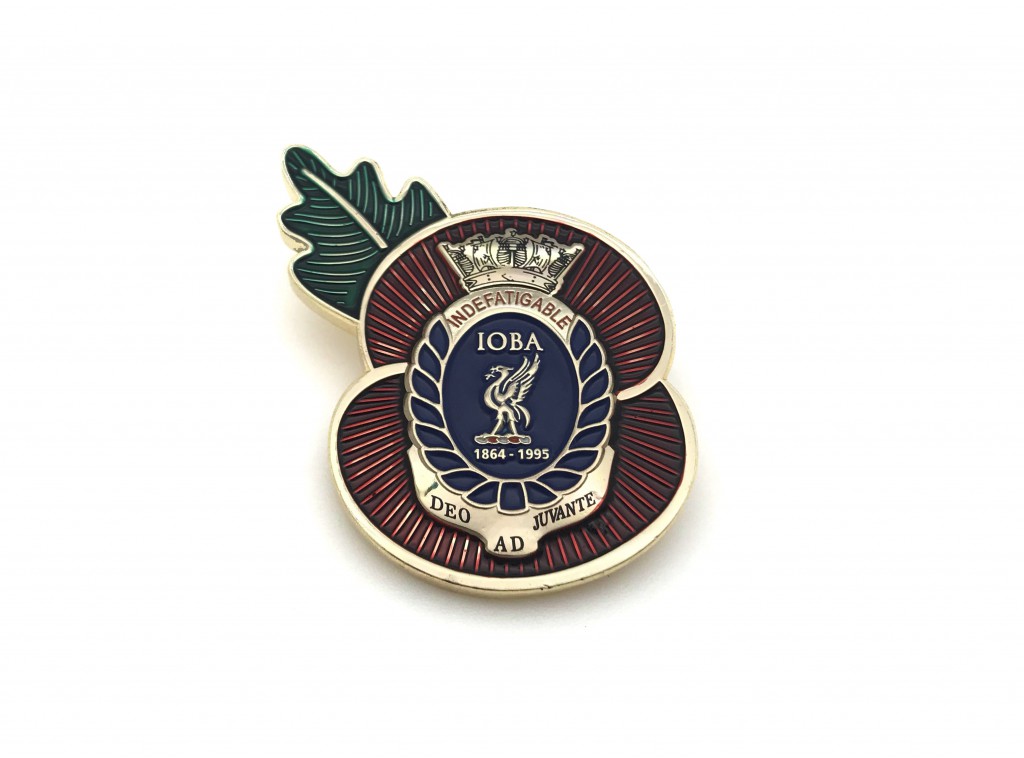 ---
Remembrance Sunday November 10th 2019
Have you got got your IOBA Poppy Badge ready for this year.

£11.50 (includes 50% donation to the Royal British Legion – RBL).
The cost of £11.50 includes UK postage. We are happy to post worldwide at £3.80 (Jan 2018).
50% donation (NOT LESS THAN £5.00 per badge sold) goes to the Royal British Legion (RBL) and is not diluted by any third party deductions.
Badges are made to a high specification from metal and enamels giving them a high deep red gloss finish. The green leaf points to 11am. They are approximately 40mm in overall size with the red poppy petal being about the same size as a 50 pence piece, the same size as the paper poppy. They have a brooch style safety fastening with the IOBA website address on the reverse.
They are not meant to take away the purpose of buying the paper poppy in November but being enamel they can be worn all year round as Remembrance is 24/7, 365, not just for one week of the year. The badge is in 3D relief so it sits proud of the poppy.
The Royal British Legion provides practical help, advice and support to the Armed Forces community all year round. We help serving members of the Armed Forces, ex-Service men and women, their carers and families.
WEAR YOUR BADGE WITH PRIDE, YOU EARNED THE RIGHT TO DO SO
Indefatigable Old Boys Association (IOBA)
© www.indeoba.com 2019/20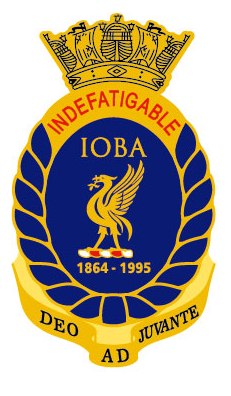 37th Indefatigable Reunion Day;

10:30 -16:00.
This will be held at the Old School  –
JSMTC Indefatigable. SATNAV address Llanfairpwll. Anglesey – LL61 6NT

37th IOBA & Guests Reunion Dinner;
This will be held at the – Carreg Bran Hotel. SATNAV address Church Lane, Llanfairpwll. Anglesey – LL61 5YH
---
Friday 5th June 2020 – Vibrant Shirt Night: In memory of  'Spencer Bell 1958 – IOBA Chairman' at the Carreg Bran Hotel, all in aid of Link : Prostate Cancer
Saturday 6th June 2020 – Indefatigable Reunion Day & IOBA AGM at 'JSMTC Indefatigable'.
Saturday 6th June 2020 – IOBA Members & Guest's Reunion Dinner at the 'Carreg Bran Hotel'.
The IOBA 37th Reunion PayPal BOOKING web page is OFF line until the 2019 IOBA Newsletter has been delivered to all members in early 2020.
'You & Your Families' are most welcome to join us all during 'the day' with or without booking lunch down at the Old School.

Registered total and paid guests attending the Reunion Day & IOBA Reunion Dinner to date (23/09/19) are 0/100 (max).
Agenda for Reunion Day: Parking at JSMTC is a premium, please 'lift share' wherever possible.
---
The Indefatigable DAY Plan : 6th/June/2020.
10:00 – 10:30 Down to JSMTC Indefatigable for initial check-in (YOUR NAME to be included on this website's ATTENDEE LIST).
11:00 – 12:30 IOBA members AGM in the Main Lecture Hall – Assembly Hall (ATTENDANCE, NON-COMPULSORY).
11:00 – 15:30 JSMTC Main Building & Nuffield Sailing Club (TBC) open for all to tour at leisure (Not Dormitories).
11:00 – 14:00 IOBA Shop open – JSMTC Main Building.
12:30 – 14:00 CASH BAR open.
12:30 – 14:00 LUNCH (Menu TBC) £15.00 per person – JSMTC Main Building.
14:00 – 16:00 Tide dependent: Scattering of 'Gary Gray 1965/66' ashes to the Menai Straits.

15:30 – 16:00 Guests to be off site JSMTC.
16:30 – 17:30 St Mary's Church to be open TBC.
---
The IOBA & Guests EVENING Plan : 6th/June/2020.
18:00 – 19:00 Meet for Drinks at Carreg Bran Hotel.
19:00 for 19:15 DINNER seated for the 37th IOBA Reunion (HOT CARVEY – Self Serve) Dinner (£40.00 per person) at Carreg Bran Hotel – Dinner to conclude 21:00.

Evening Wear: Smart dress code.
There will be a HEAD TABLE 'inclusive of the seating area'.

REUNION DINNER MENU (Mains = Carvey) : TBC
STARTERS:
MAINS:
DESSERTS (including Cheese):
COFFEE:
Two Bottles (White/Red) of House Wine per table to be included: TBC
---
Link : Click here for accommodation : Self catering apartments, family run B&B's, Farmhouse Bed and Breakfasts, Hotels, Lodges and Chalets, Campsites, Touring Parks and Yurt & Tipi Campsites.
Prizes for the raffle are very much appreciated.  Fund raising RAFFLE TICKETS will be SOLD BEFORE DINNER (not during dinner) on the day.
Link : See Reunion special raffle 2019 prizes – for the 2020 item, the image/s will be available to see closer to the reunion date itself.
Attendees List of confirmed NAMED BOOKINGS for the Indefatigable 37th Reunion, will be posted below: For the Reunion Dinner there are a maximum of 100 place's in total for the Reunion Dinner =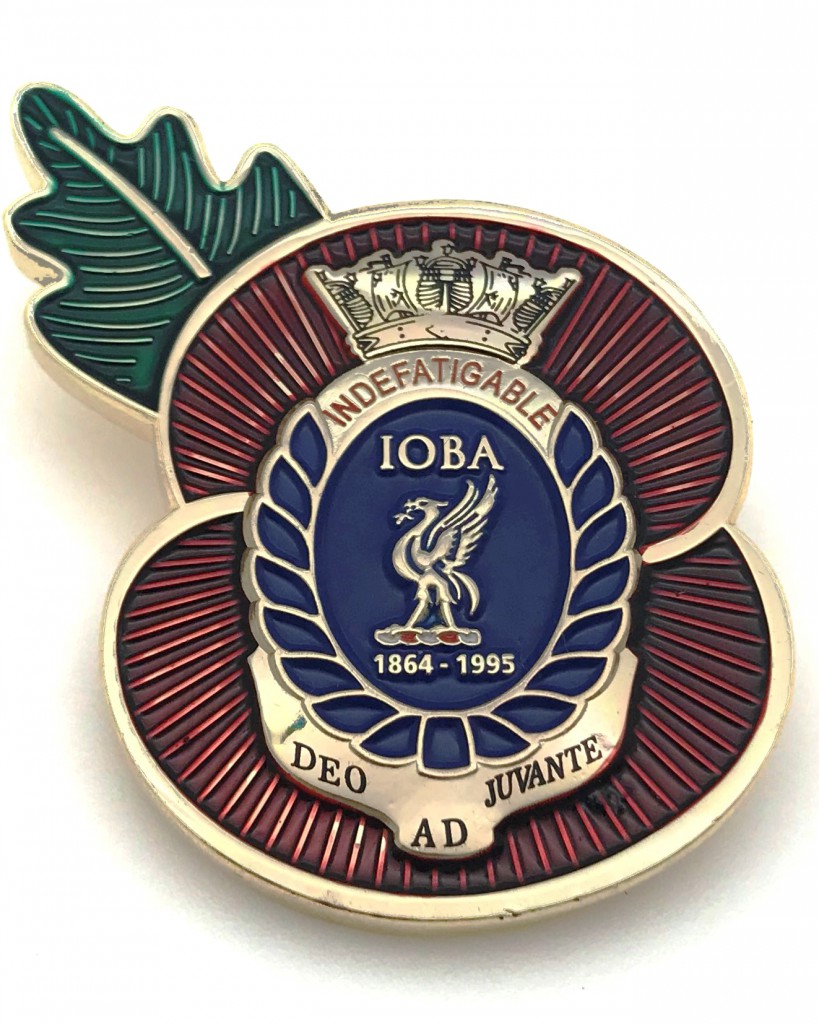 Indefatigable Old Boys Association (IOBA)