It is a sad fact that since its closure in 1995 the Indefatigable as we know it is no more. However, you can help keep the memories and all that the school stood for alive by joining the Indefatigable Old Boys Association.
Membership stands at a tiny percentage of the number of boys who benefited from her. So please get involved and join up.
As of the 2022 IOBA AGM
IOBA Membership
At the 2022 AGM, members voted to remove the IOBA membership
fee of £15 per annum. You can, therefore, now become a member of the
association for free.
We do, however, recognise that many new and existing members may still
wish to make an annual donation to the association. Should you wish to do
so, please use the form and tick options 2 or 3.
You can also download a copy of this form below from our website:
To join, simply click on the form below, print it out, fill in your details and send it to our Membership Secretary ; JohnAspinall <john.cambrinus@gmail.com> all the details are on the form.
CLICK ON THE ABOVE LINK
You will need to have Adobe Acrobat Reader installed on your machine to view the form. It can be downloaded free from here:
If you have any questions about the IOBA, or how to join, please contact our Membership Secretary, John Aspinall 59/60
The objects of the Association:
To keep Old Boys in touch with one another.
To bring members together from time to time for a reunion celebration.
To encourage members and all Old Boys to keep alive the INDEFATIGABLE tradition by whatsoever means the Committee might think appropriate.
www.indeoba.com 2023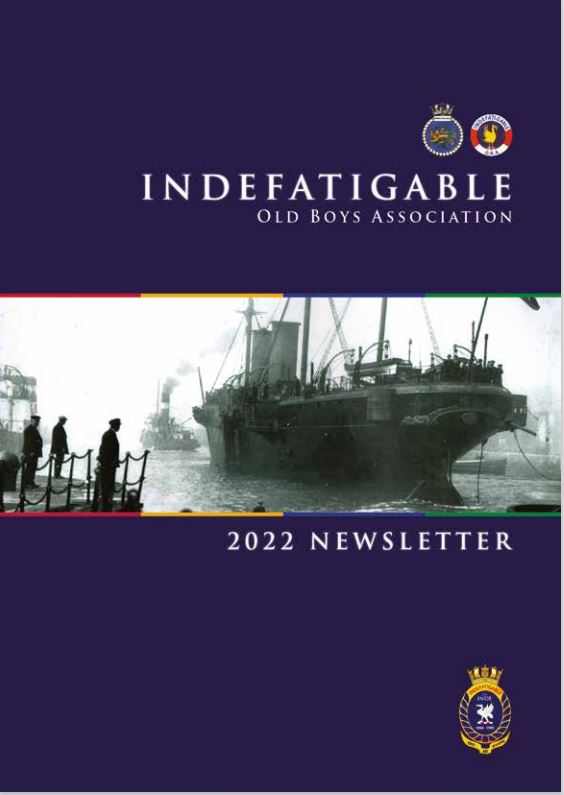 The 2022 IOBA Newsletter has now been made available for all HERE.
Due to printing and postage costs, the 2022 Newsletter will be printed as small numbers only.
Members who would like a hard copy of the newsletter, are to be purchased, rather than sent out to all members. If you wish for a hard copy please contact Owen Sutton 91/94 (IOBA Newsletter Editor). email@owensutton.com
Please find below the LINK in PDF
IOBA 2022 Newsletter please click on this LINK to download to your;
Smart Phone/PC/Laptop : https://www.ts-indefatigable-oba.org/wp-content/uploads/2023/03/2022_IOBA_Newsletter_Final.pdf
© www.indeoba.com 2023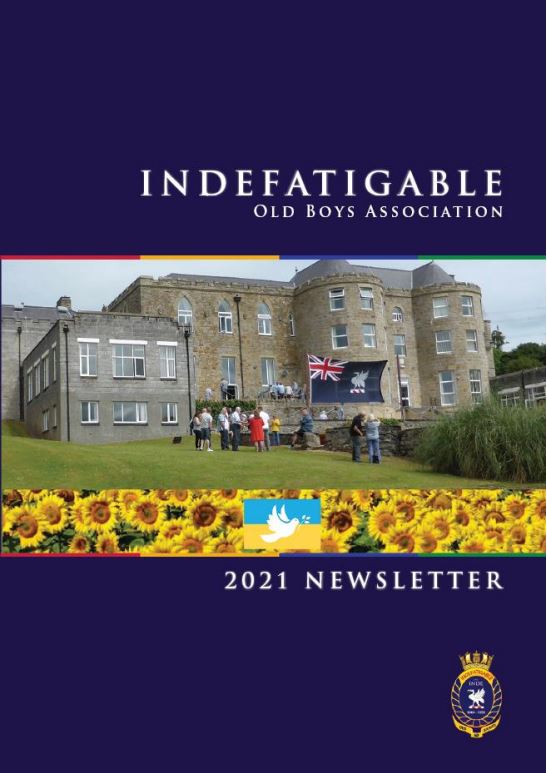 © www.indeoba.com 2023
On May 25th at the Merchant Navy Memorial – Liverpool you and members of the IOBA are invited to gather at approx 09:15 along with Veterans and Dignitary's who will be holding a service for the 40th Commemoration of the Falklands War and in particular the sinking of the Atlantic Conveyor.
Organiser's are hoping to have a back drop of an ACL vessel, and then following on from the service at the MN Memorial over to St Nicholas Church for a 11:00 (10:30) Service.
Falklands War 40th Anniversary remembering those Indefatigable boys who bravely gave their lives ;
John David Stroud. Hood 1977-78 Sadly lost his life onboard HMS Glamorgan June 1982 Falkland Islands, the ship was hit by an Argentinean Exocet missile.
Robert Griffin. Rodney 1974-76 Marine R.D. Griffin: Robert sadly lost his life during the closing days of the Falklands War in 1982 (age 22).
Foxtrot 4 – The Forgotten Falklands Wreck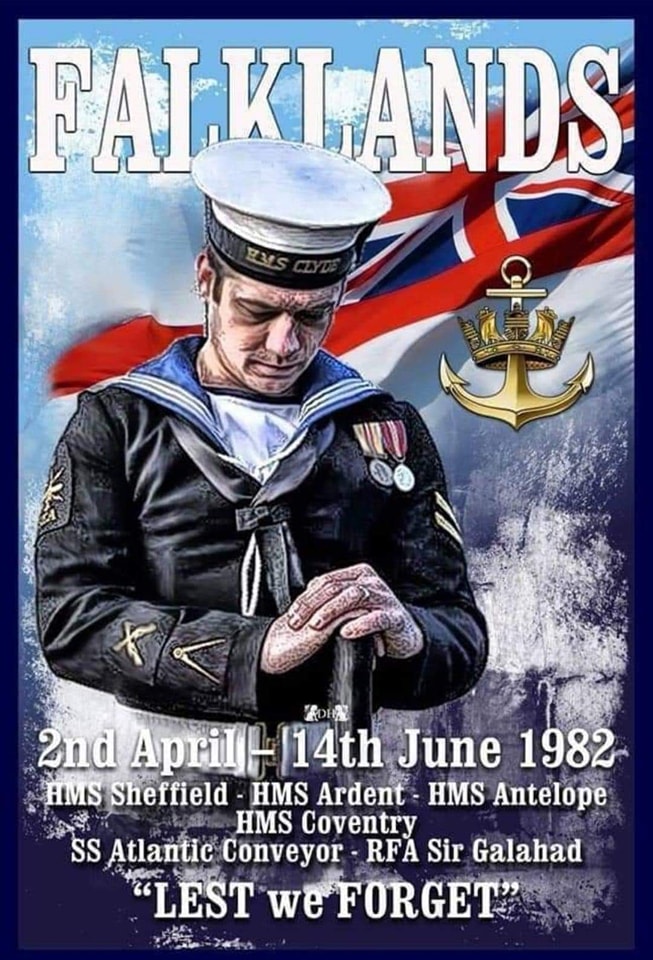 For full delails, please click on the link below