Archive for the 'Reunion' Category
In celebration of the Indefatigable Old Boys Association 40th Anniversary.
YOU ARE CORDIALLY INVITED TO :
A 40th Anniversary Dinner to be held on Saturday 3rd June 2023 assembling at 19:00 hrs in bar '1884' for dinner at 20:00 hrs.
Venue :
The Hugh Owen Room, Bangor University Event Management Centre, Collage Road, Bangor, Gwynedd.
LL57 2DG
https://www.bangor.ac.uk/management_centre/contact.php.en
Ticket price : £55.00 per person.
Ticket price to include : 4 Course Dinner with a limited wine selection per table, Live Band entertainment, Promotional gift for each attending guest and a Raffle Ticket for a one off prize. There will be an Auction.
Dress code : Smart / Black tie optional.
For those who wish to join the annual 'Vibrant Shirt' night, in aid of Prostate Cancer, will also be held at Bangor University on the previous evening Friday 2nd June, in the bar '1884' with exclusive use for the evening. The University are able to provide a hot buffet plus dessert for the Friday evening at a cost per head of £25.00 ~ attendees should make clear on the BOOKING FORM (now published below).
It is the responsibility for members & guests to book their own accommodation and catering requirements on the Friday & Saturday nights using the forms below;
The BOOKING FORMS for Dinner Bookings on Friday 2nd and Saturday 3rd now past closing date 05/05/23.
DINNR MENU CHOICE

FORM FRIDAY 2nd June (CLOSED 05/05/23)
–
DINNER BOOKING FORM SATURDAY 3rd June (CLOSED 05/05/23)
–
DINNER MENU CHOICE

FORM SATURDAY 3rd June (CLOSED 21/05/23)
–
NB: Please may we remind everyone, the final cut off date for booking payments was Friday 5th May 2023, you will have until the 21st May to submit your menu choices.
Registered total attending as of 24/05/2023 = 66 (+2 Band members).
Accommodation : There are rooms available to book directly with Bangor University (from 18/11/22).
As of 03/05/23, unbooked rooms not reserved by IOBA attendees have now been released back to the university having been block booked by the IOBA from 18/11/22, these were for Friday 2nd June and Saturday 3rd June evenings.
If you would like to reserve a room, please contact the reception team directly and quote the group code = GA01671 in order to book the rooms at the group rate, guests can either call on 01248 365900 or send an email to info@themanagementcentre.co.uk.
Please state when booking accommodation, if you require Breakfast or not.
Wheel Chair users: Facilities are fully accessible for wheelchair users, please note that due to The Management Centre being a Grade II listed building, there is no lift access to the third floor bedrooms.
01248 365900
info@themanagementcentre.co.uk
Parking : Parking is free on site and there is capacity for up to 100 cars.
Reunion weekend details : Old School visit / 39th AGM to be announced here in due course.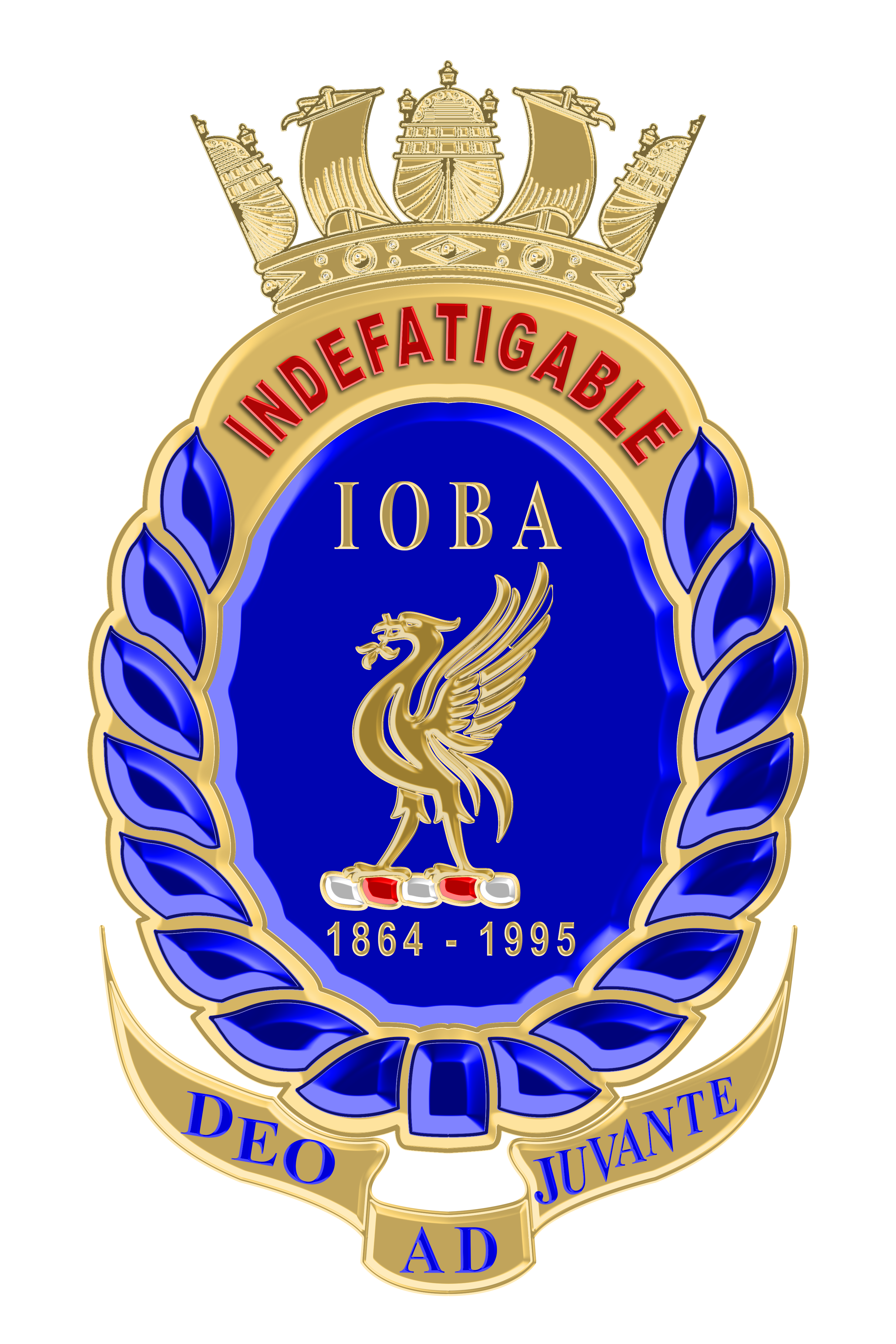 40th Anniversary Dinner Menu choice
IOBA 40th Reunion 2023 (jotform.com)
Live Band entertainment by Stellar Tonic, an incredible piano and vocal duo
© www.indeoba.com 2023
THE ROBERT GRIFFIN AWARD 2023
The IOBA can help our less fortunate members, so that they are able to attend future Reunions!!
In memory of, the above assistance is known as 'The Indefatigable Robert Griffin Award'.

As some people will remember, Robert Griffin 1974/76 was an inspirational Petty Officer & Drum Major, let's pause and think about a great guy who gave his life for the defense of his country, the best spirit of the Indefatigable, RIP school friend and Brave Royal Marine.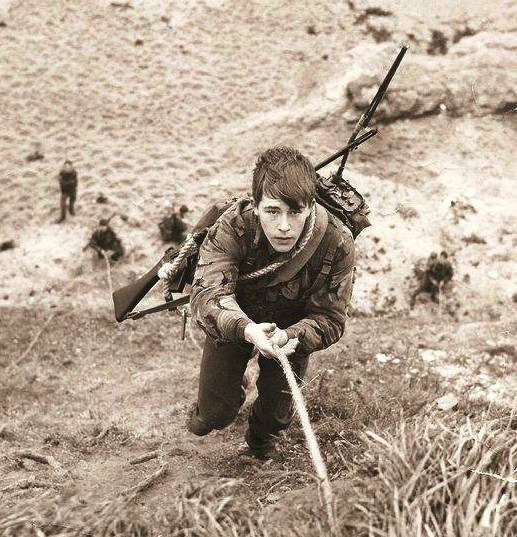 Robert sadly lost his life during the closing days of the Falklands War in 1982 (age 22).
---
THE AWARD FOR 2023 is now open for applications
Guide on the parameters and criteria to be applied for 2023;
Applicant to be decided by the serving IOBA committee.
Maximum Award to be £300. Nominees will be asked to submit an approximate overall costing to justify.
To include; UK Travel expenses / Accommodation / Reunion Dinner & Bar.
The Committee have set the following guidelines;
1) £300 max.
2) Must be a fully paid up member of the IOBA.
3) Not previously been to an AGM under the terms of this proposal.
4) Committee to decide on the IOBA Member to attend (along with a second choice in case the offer is declined).
5) Less Fortunate Members Representative to coordinate.
The IOBA can help members, but I must stress at this point, your 'application will be decided by the serving IOBA committee'.
If you would like to take up the offer, please write/email to:
THE ROBERT GRIFFIN AWARD Representative:
Andrew Butler 1977-78 / Chairman.
Mob: 07783596046
If you would like to make a donation, large or small, to the IOBA, you can do so via PayPal below… , thank you.
Link: Donate to the IOBA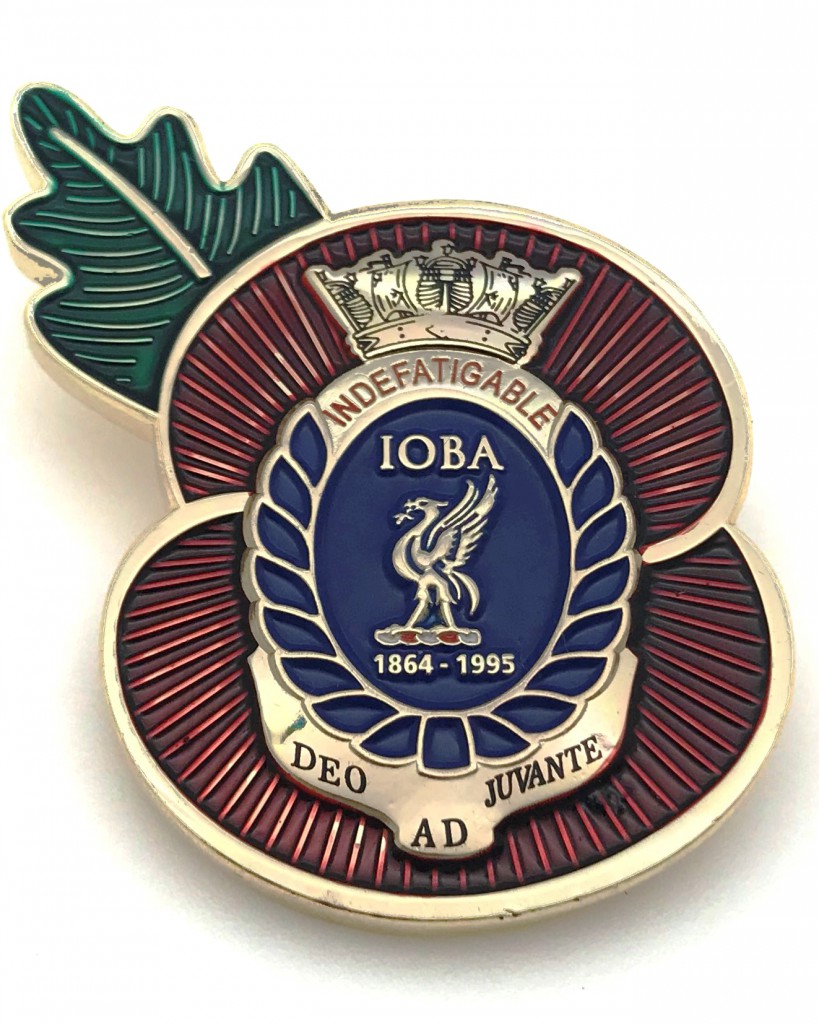 © www.indeoba.com 2022
Minutes of the 2021 AGM by Tony Eastham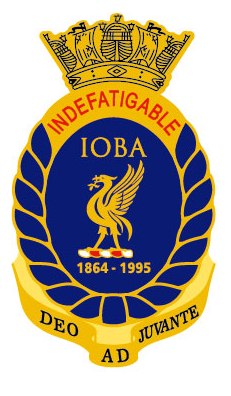 INDEFATIGABLE 1864 – 1995
OLD BOYS ASSOCIATION 1983 – 2022
INDEFATIGABLE OLD BOYS ASSOCIATION
38th ANNUAL GENERAL MEETING 2022
Time  10:30> 12:30 on Saturday 11th June 2022 at the Old School / JSMTC Indefatigable.
AGENDA
The IOBA AGM Presentation 2022 – To be posted here when available
Updated 06/06/2022:  Those not attending the AGM, the Base is open to explore as stated on the day by the Duty JSMTC member of Staff / IOBA Chairman.
Voting at this AGM is to be by Full Members only, those guests present who wish to vote next year, please see the committee during the day for your membership form.  If you are not a full member, but wish to add something to the AGM, please feel free to raise it under Any Other Business.
Ser
Item
Owner
1
Opening Address  
Andrew Butler (Chairman)
2
Apologies
Andrew Butler (Chairman)
3
Obituaries
Andrew Butler (Chairman)
4
2021 AGM Minutes
Richard Lawson (General Secretary)
5
Matters arising from 2021 AGM Minutes
Richard Lawson (General Secretary)
6
Election of Committee.  In accordance with the IOBA Constitution the following Committee roles are up for re-election:

 

The roles are voluntary, open to full paid-up members of the IOBA and are held for 3 years (2022-2025);

1.    Chairman 2022 – 2025

2.    Vice Chairman 2022 – 2024

3.    General Secretary 2022 – 2024

4.    Treasurer & Membership Sec 2022 – 2025

5.    Newsletter Editor 2022 – 2025

6.    Social Secretary (new Role) 2022 – 2024

Andrew Butler (Chairman)
7
Chairman's Report
Andrew Butler (Chairman)
8
Presentation of 2021 Accounts
Tom Keyes (Treasurer)
9
Membership update
Tom Keyes (Treasurer)
10
IOBA Shop update
Ian Parr (Merchandise)
11
IOBA Newsletter update
Tony Eastham (Newsletter Editor)
12
IOBA Web Site Update
Owen Sutton (Web Master)
13
Key Events
Andrew Butler (Chairman)
14
AOB

 

·         2023 – IOBA 40th Anniversary

·         IOBA Southern Branch

Committee/Martyn Lynch (74/76)
THE 2022 AGM ATTENDANCE WILL BE NON COMPULSORY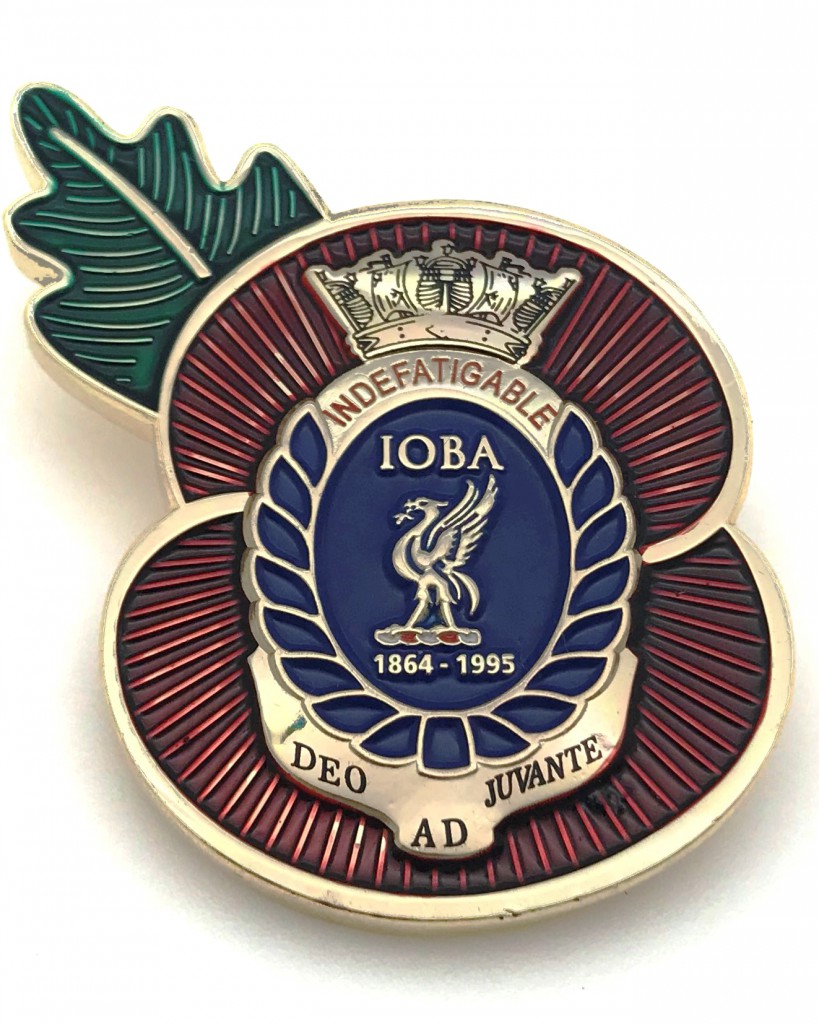 Indefatigable Old Boys Association (IOBA)
Important News About the IOBA Reunion 2020: It is with deep regret and disappointment that we must announce the cancellation of the 37th Annual Indefatigable Old Boys Association Reunion and Annual General Meeting, which was due to take place Friday 4th June through to Sunday 6th 2020.
The challenging and unprecedented environment presented by COVID-19 and the recent government measures announced on Friday 20th March 2020 made this the only viable option.

This decision has not been taken lightly as a significant amount of work has been carried out by the Committee to date.  The situation which appears to be worsening on a daily basis and the implications of which are becoming more profound, has led us to conclude that the most prudent course of action is to cease any further planning to deliver this significant event. 

The Committee has agreed to return to Anglesey and the 37th Annual Indefatigable Old Boys Association will now take place on Friday 4th & Saturday 5th June 2021.  The proposed re-election of the following roles; Vice Chairman, Secretary and Merchandise will also be delayed and reopened next year.

The Committee would like to send their sincere apologies to all those who had already booked and paid and those planning to attend the reunion.

REFUNDS – If you have purchased Lunch & or Dinner tickets for the 2020 IOBA Reunion we are currently putting in place the process to claim a full refund or transfer your booking to 2021 reunion. Please be assured we will be in touch with regard to this so there is no need to contact us.

Deo adjuvante, we have agreed to return to Anglesey on Saturday 24th July 2021.
Take care and best wishes,
IOBA Committee.