The Indefatigable Memorial Window now acrylic on canvas!
On behalf of all of us here, we would like to thank both Diane and Mike Rotherforth 60/61 for the time, inspiration & dedication to produce such a fine piece of art for us.
Both Diane & Mike have asked that the acrylic is auctioned at the 2020 IOBA Reunion (6th June), so to raise funds to be put to good use on behalf of the greater community we swerve to support. We trust it finds a new home where the memory will live on.
The acrylic painting's dimensions are: approx 58cm (23″) x 40cm (16″).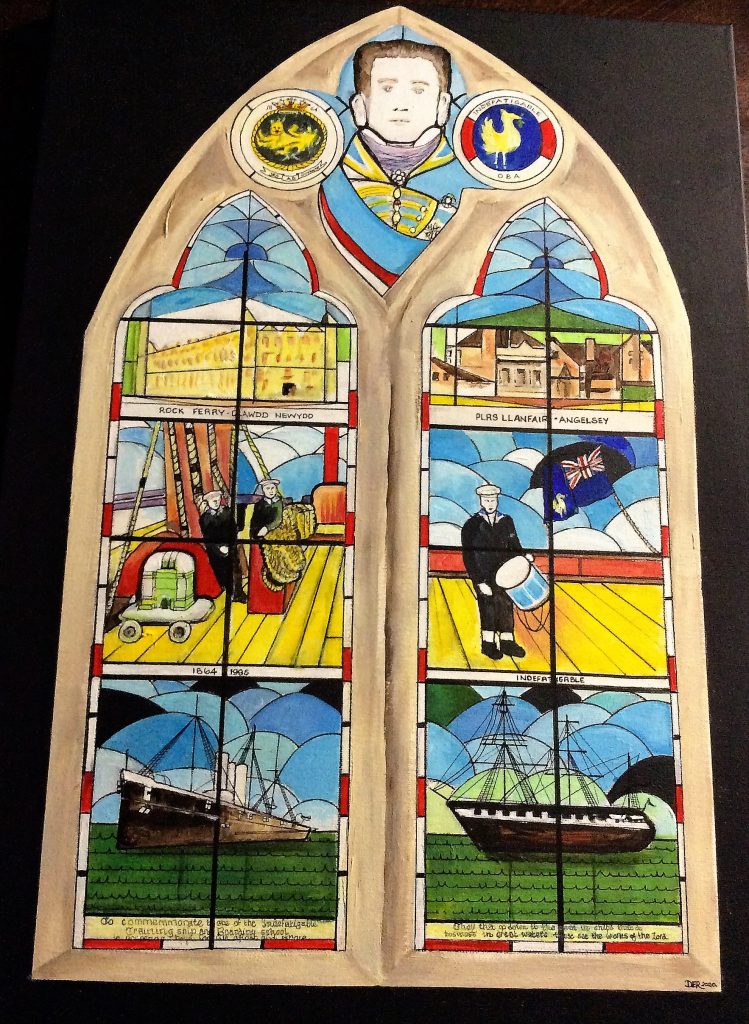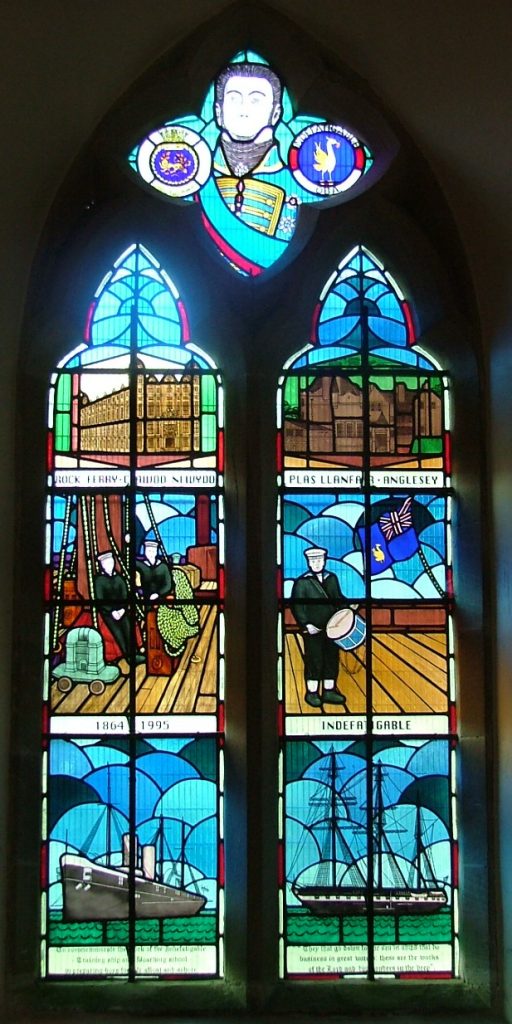 The 'Indefatigable Memorial Window' is a more modern stained glass window in the North Wall of the Nave, which commemorates the work of the Indefatigable Nautical Training School which was located nearby from 1864 until its closure in 1995.
St Mary's Church, Llanfairpwllgwyngyll ;

The village of Llanfairpwllgwyngyll is named after St Mary's Church. The long form of this name, Llanfairpwllgwyngyllgogerychwyrndrobwllllantysiliogogogoch, was first adopted in the 19th century as a promotional device. In English, the first and older element of the name means "The Church of St Mary at Pwllgwyngyll [the white hazel pool]". The second part translates as "near the rapid whirlpool, near St Tysilio's red cave", Llandysilio being the name of another local parish.
https://en.wikipedia.org/wiki/St_Mary%27s_Church,_Llanfairpwllgwyngyll