On May 25th at the Merchant Navy Memorial – Liverpool you and members of the IOBA are invited to gather at approx 09:15 along with Veterans and Dignitary's who will be holding a service for the 40th Commemoration of the Falklands War and in particular the sinking of the Atlantic Conveyor.
Organiser's are hoping to have a back drop of an ACL vessel, and then following on from the service at the MN Memorial over to St Nicholas Church for a 11:00 (10:30) Service.
Falklands War 40th Anniversary remembering those Indefatigable boys who bravely gave their lives ;
John David Stroud. Hood 1977-78 Sadly lost his life onboard HMS Glamorgan June 1982 Falkland Islands, the ship was hit by an Argentinean Exocet missile.
Robert Griffin. Rodney 1974-76 Marine R.D. Griffin: Robert sadly lost his life during the closing days of the Falklands War in 1982 (age 22).
Foxtrot 4 – The Forgotten Falklands Wreck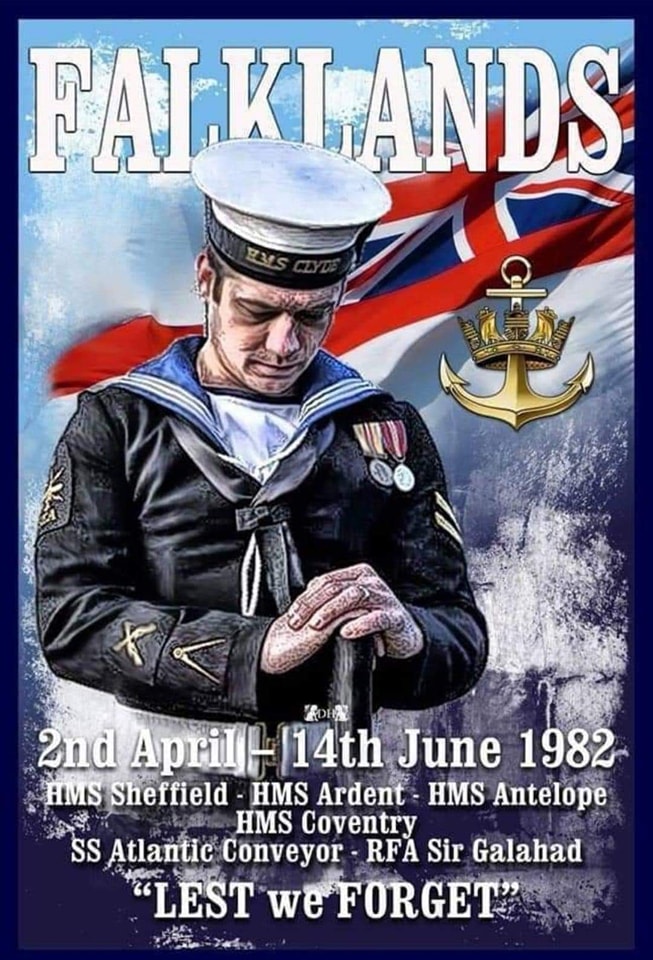 For full delails, please click on the link below