Archive for the 'Events' Category
Minutes of the 2021 AGM by Tony Eastham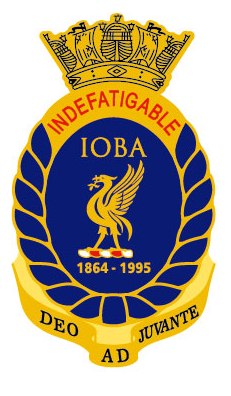 INDEFATIGABLE 1864 – 1995
OLD BOYS ASSOCIATION 1983 – 2022
INDEFATIGABLE OLD BOYS ASSOCIATION
38th ANNUAL GENERAL MEETING 2022
Time  10:30> 12:30 on Saturday 11th June 2022 at the Old School / JSMTC Indefatigable.
AGENDA
The IOBA AGM Presentation 2022 – To be posted here when available
Updated 06/06/2022:  Those not attending the AGM, the Base is open to explore as stated on the day by the Duty JSMTC member of Staff / IOBA Chairman.
Voting at this AGM is to be by Full Members only, those guests present who wish to vote next year, please see the committee during the day for your membership form.  If you are not a full member, but wish to add something to the AGM, please feel free to raise it under Any Other Business.
Ser
Item
Owner
1
Opening Address  
Andrew Butler (Chairman)
2
Apologies
Andrew Butler (Chairman)
3
Obituaries
Andrew Butler (Chairman)
4
2021 AGM Minutes
Richard Lawson (General Secretary)
5
Matters arising from 2021 AGM Minutes
Richard Lawson (General Secretary)
6
Election of Committee.  In accordance with the IOBA Constitution the following Committee roles are up for re-election:

 

The roles are voluntary, open to full paid-up members of the IOBA and are held for 3 years (2022-2025);

1.    Chairman 2022 – 2025

2.    Vice Chairman 2022 – 2024

3.    General Secretary 2022 – 2024

4.    Treasurer & Membership Sec 2022 – 2025

5.    Newsletter Editor 2022 – 2025

6.    Social Secretary (new Role) 2022 – 2024

Andrew Butler (Chairman)
7
Chairman's Report
Andrew Butler (Chairman)
8
Presentation of 2021 Accounts
Tom Keyes (Treasurer)
9
Membership update
Tom Keyes (Treasurer)
10
IOBA Shop update
Ian Parr (Merchandise)
11
IOBA Newsletter update
Tony Eastham (Newsletter Editor)
12
IOBA Web Site Update
Owen Sutton (Web Master)
13
Key Events
Andrew Butler (Chairman)
14
AOB

 

·         2023 – IOBA 40th Anniversary

·         IOBA Southern Branch

Committee/Martyn Lynch (74/76)
THE 2022 AGM ATTENDANCE WILL BE NON COMPULSORY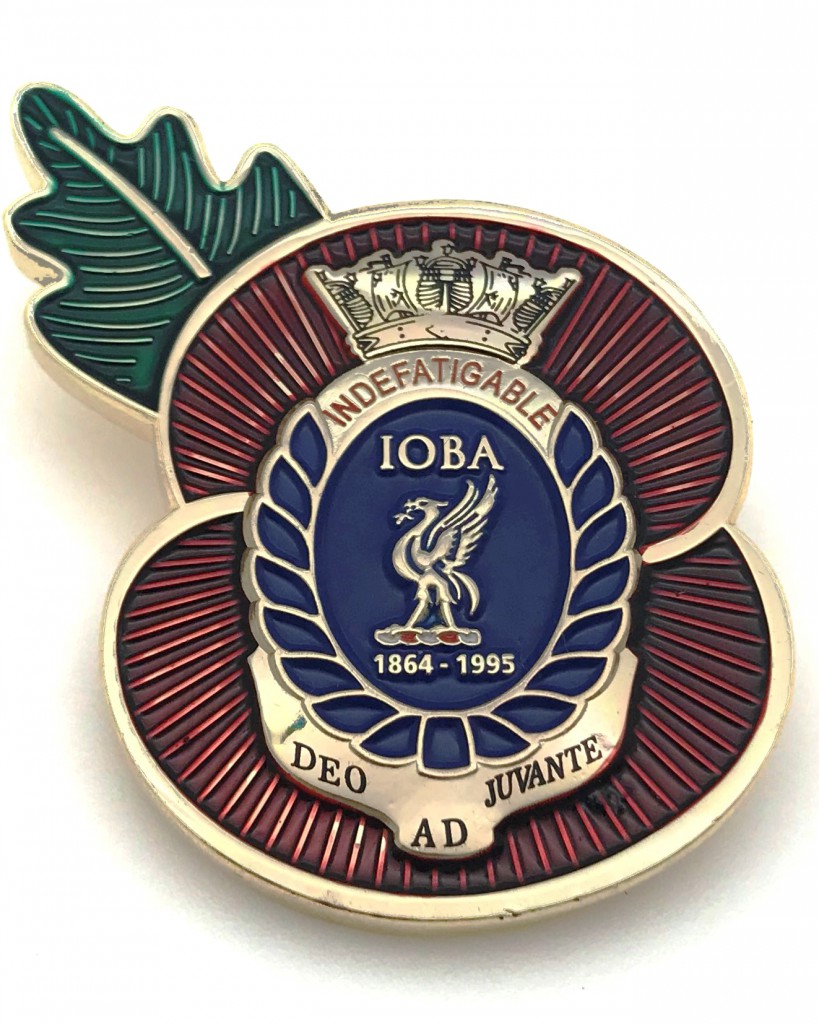 Indefatigable Old Boys Association (IOBA)
It is with great sadness that OBA Member [OBA 00053] Gerald Corrall passed away on 5th July 2020 at West Cornwall Hospital, Penzance. After a very small burial service and C/19… , now 15 months later the Memorial Service is on 20th October 2021.
TS Indefatigable between 1949-1951.
–
Calling all Indefatigable OB's living in the South West of England
This is a reminder to all that there will be a memorial service for Gerald (Gerry) Corrall 1949/51 on Wednesday 20th October 2021 at 1.30pm at Crowan Church, Praze-an-Beeble, Cornwall, followed by light refreshments at the St Aubyn Arms.
This is not a funeral so dress is smart but not somber! Hopefully we will see you there. Take care. Stephen Corrall – Son of Gerry.
Biography
GERALD NOEL WILLIAM CORRALL
In 1942 at the age of seven, Gerry was evacuated from Leyton, East London to Newlyn Cornwall. Where he was lucky enough to spend the war years with his grandmother.
After attending Tolcarne School, Newlyn, he started at Penzance Grammar School in 1946.
After having lost his father, Luke Noel Corrall, in 1943 on HMS Dasher during a (still) 'unexplained explosion', Gerry was drawn to the sea and left school in 1949 at just fourteen, to join the nautical training school TS Indefatigable, Anglesey.
After two years he completed his seamanship training and, still too young to join the Royal Navy, took up his first post with the Merchant Navy in 1951 on the SS Empress of France.
In late 1952 Gerry joined the Fleet Air Arm, one of the five fighting arms of the Royal Navy. Specialising in aviation electronics, communication, and radar. During his career he was stationed at Lossiemouth and Culdrose, and also served at sea on aircraft carriers and destroyers including HM Ships Ark Royal, Eagle, Albion and Bulwark. Working on fixed wing and rotary aircraft including Sea King helicopters.
During this time Gerry also focused on his formal education, attaining six O'levels.
He left the Navy as a Senior Chief Petty Officer in 1975 after twenty-two years of service.
After a short spell with Marconi-Elliot as a QA engineer, Gerry joined Camborne School of Mines as an Electronics Technician before joining Cable and Wireless, Porthcurno in 1981 as a lecturer in telecommunications.
During the next five years he studied with the Open University, achieving a BA Hons Degree in 1985.
After leaving Cable and Wireless in 1986, Gerry continued using his lecturing skills with Cornwall IT Centre, and later as an IT technician at Humphry Davy School.
Gerry also ran his own business, Beeble Microelectronic Services and gave private tuition.
He had a wide range of interests, including singing with Marazion Apollo Choir and he was a keen philatelist. He served on Praze Parish Council and later took up Warden duties with Crowan Church.
With great sadness.
Indefatigable Old Boys Association (IOBA)
www.indeoba.com 2021
HRH Prince Philip, Duke of Edinburgh KG KT OM GBE
Principal Patron 1964 of the INDEFATIGABLE AND NATIONAL SEA TRAINING SCHOOL.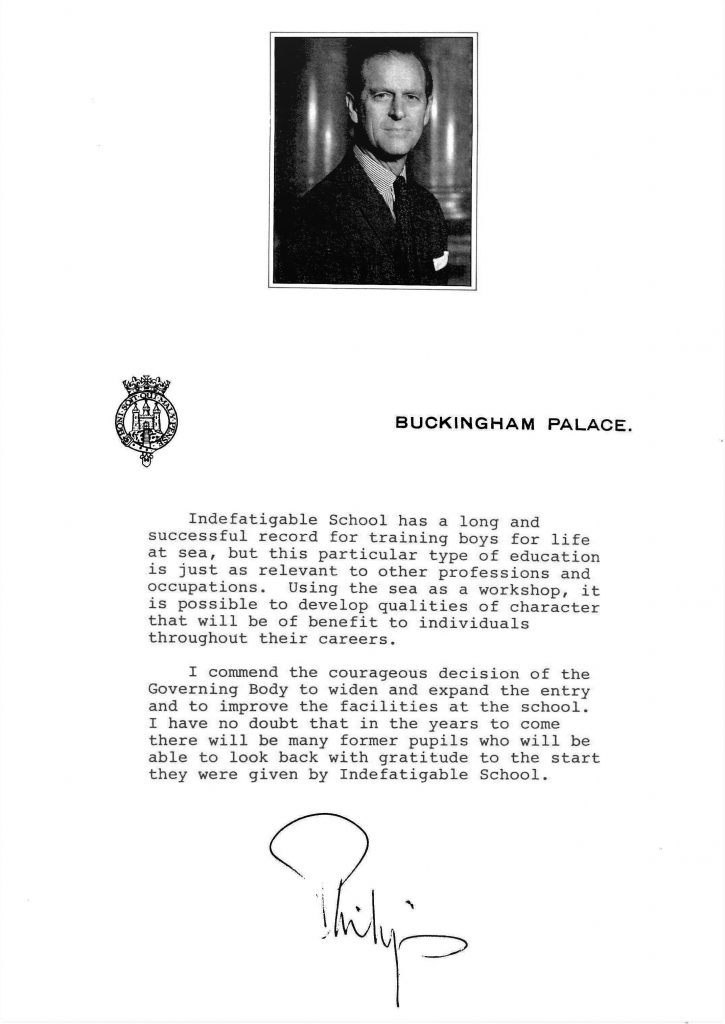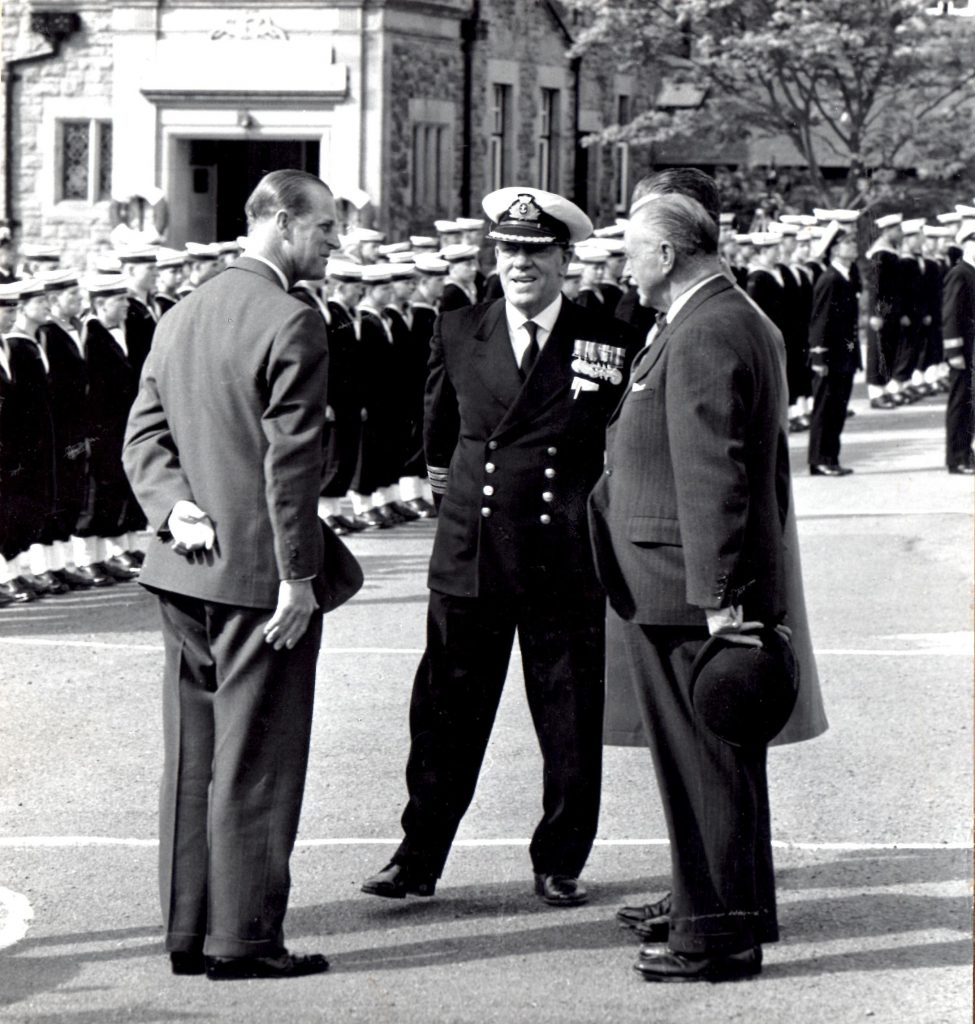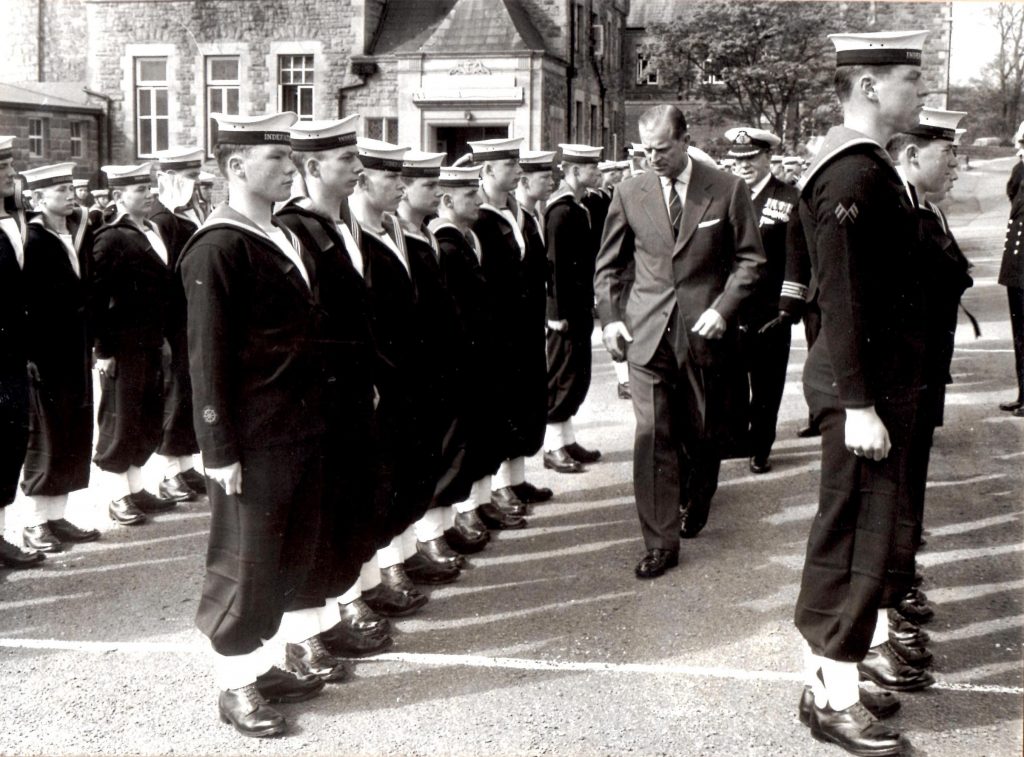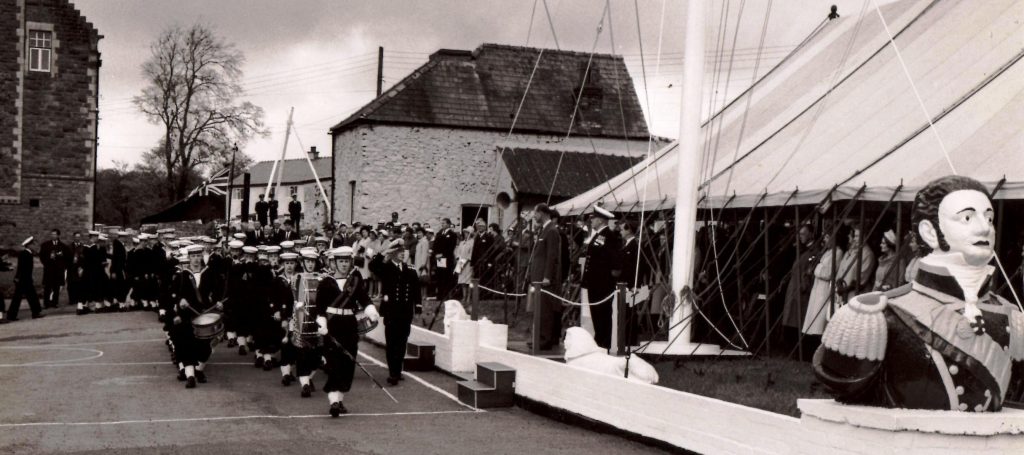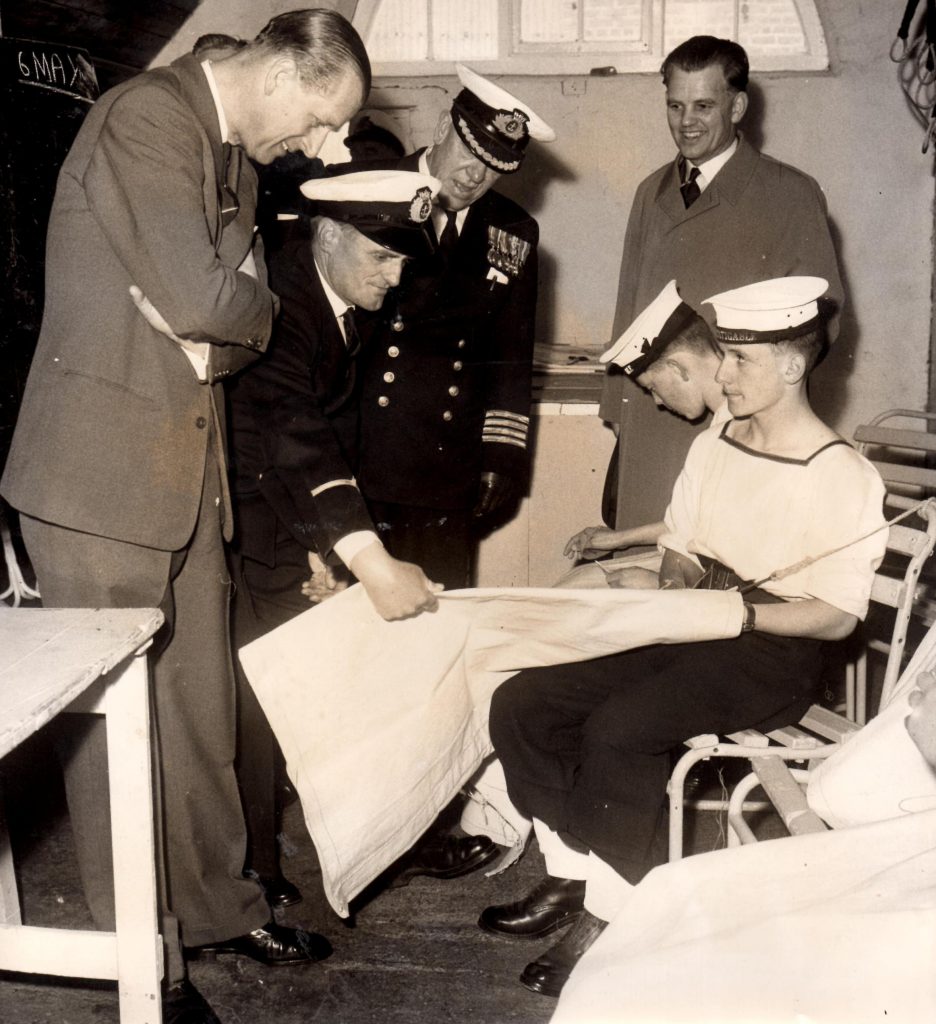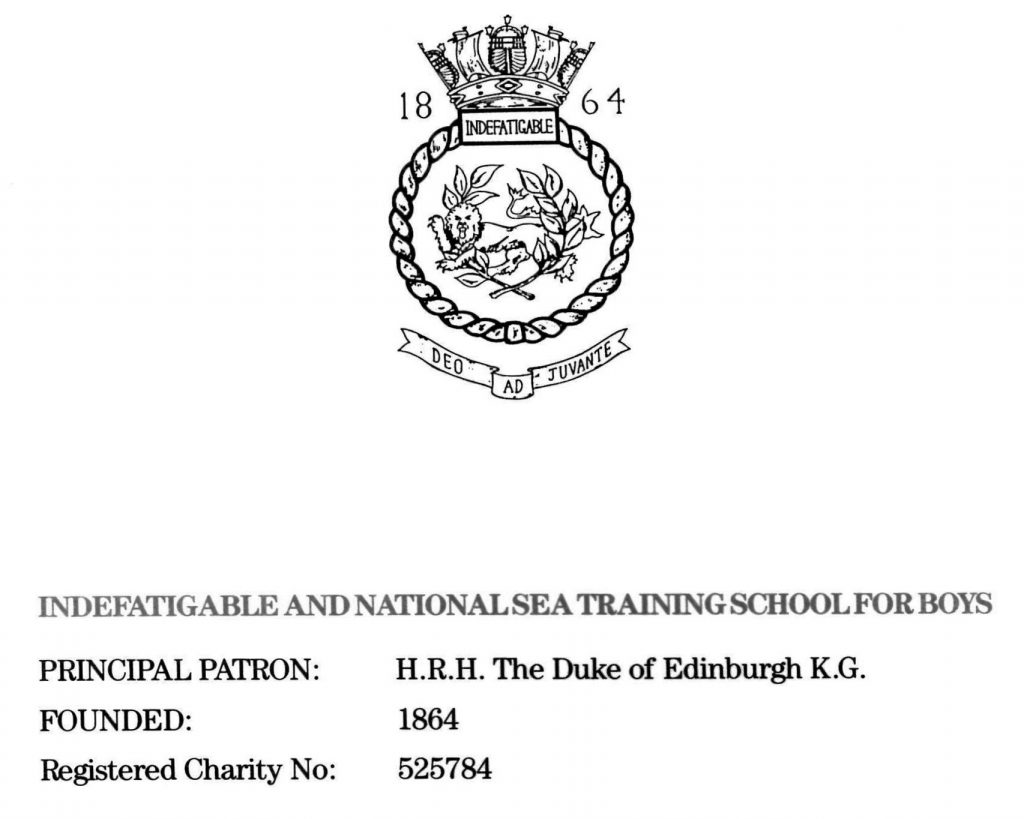 https://en.wikipedia.org/wiki/Prince_Philip,_Duke_of_Edinburgh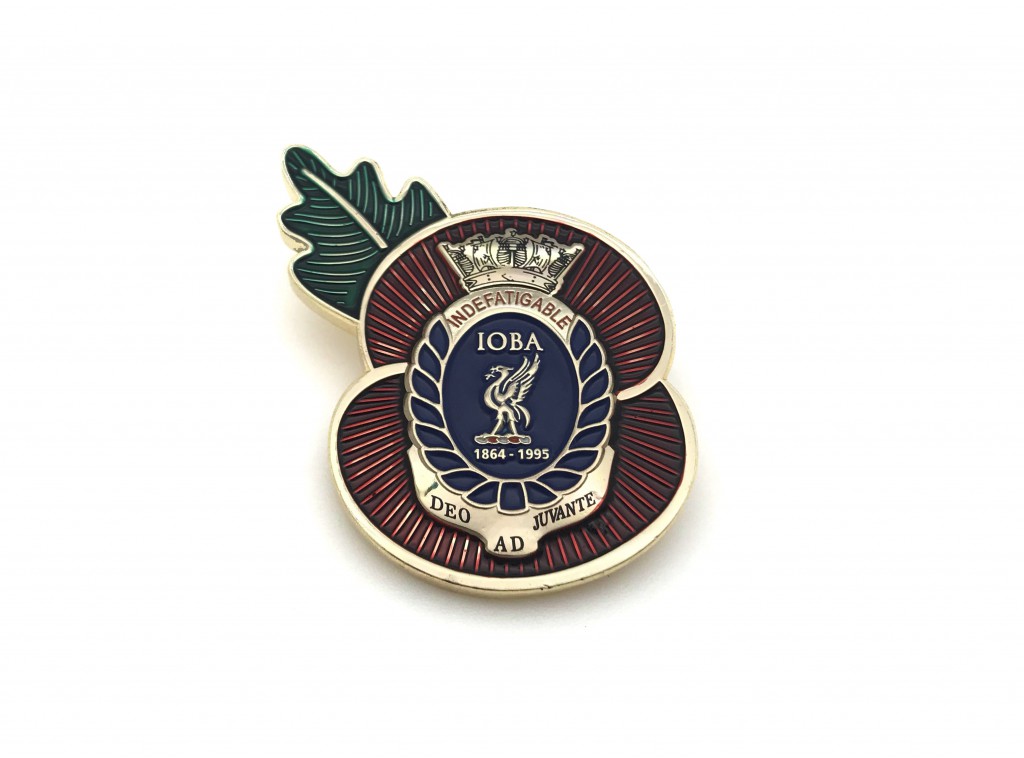 Indefatigable Old Boys Association (IOBA)
© www.indeoba.com 2021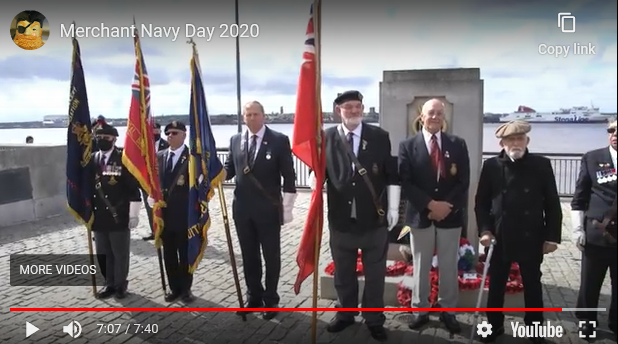 Our thanks go to all Indefatigable members attending on behalf of the IOBA on the day, 'Marc Hardman 1961' and 'Malcolm Williams 75/76' for their Standard Bearer duties, 'Russell Jones 55/56' and not least, 'Angie Williams' who laid the wreath on behalf of the IOBA.
A great effort by all, considering the circumstances being the COVID19 year!
Copyright Tim Brunsden
http://www.liverpoolshipsandsailors.com/
LIVERPOOL SHIPS AND SAILORS
MERCHANT NAVY DAY SUNDAY 6TH SEPTEMBER 2020;
A special service took place in Liverpool to mark Merchant Navy Day with a wreath-laying ceremony, where Indefatigable Old Boys were in attendance.
The annual event raises awareness of past, present and future Merchant Navy seafarers and also remembers the 36,000 men who died at sea during World War Two.
The public service took place in the grounds of Liverpool Parish Church in the City Centre at midday.
There was also a focus on seafarers role during the Covid-19 pandemic.
In attendance, John Wilson, CEO of the Liverpool Seafarers' Centre, spoke to the congregation about life onboard for mariners who have kept cargo moving in and out of the Port of Liverpool.
Civic dignitaries from across the City region, included the Lord Mayor of Liverpool Councillor Anna Rothery, along with current and retired seafarers (including IOBA members), as well as others who represent the work of the Merchant Navy today.
The Rector of Liverpool, the Reverend Canon Dr Crispin Pailing, who lead the service, said: "The last few months have been challenging for everyone, but essential supplies and much of the food in our shops, are there thanks to the work of the Merchant Navy."