37th Reunion: Details below

Saturday 24th July 2021 10:30 -16:00
We have to advise: The Reunion date is tentative subject to change by the English or Welsh Parliaments, and will be subject to the lifting of COVID-19 restrictions step four 21st June 2021, social distancing and mixing in parties of more than six.
The REUNION & LUNCH will be held at the Old School  – JSMTC Indefatigable. SATNAV address Llanfairpwll. Anglesey – LL61 6NT

The REUNION DINNER will be held at the – Carreg Bran Hotel. SATNAV address Church Lane, Llanfairpwll. Anglesey – LL61 5YH
---
Friday 23rd July 2021 – Vibrant Shirt Night (AKA: Shite-Shirt Night): In memory of  'Spencer Bell 1958 – IOBA Chairman' at the Carreg Bran Hotel, all in aid of Link : Prostate Cancer
Saturday 24th July 2021 – Indefatigable Reunion Day & IOBA AGM at 'JSMTC Indefatigable'.
Saturday 24th July 2021 – IOBA Members & Invited Guest's attending the 37th IOBA Reunion Dinner at the 'Carreg Bran Hotel'.
The IOBA 37th Reunion * PayPal BOOKING web page is now online *HERE
'You & Your Families' are most welcome to join us all during 'the day' with or without booking lunch down at the Old School.

Registered total and paid guests attending the Reunion Day & IOBA Reunion Dinner to date (TBC) are 0/100 (max).
Agenda for Reunion Day
:
Parking at JSMTC is a premium, please 'lift share' wherever possible.
---
The Indefatigable DAY Plan : 24th/July/2021.
10:00 – 10:30 Down to JSMTC Indefatigable for initial check-in (YOUR NAME to be included on this website's ATTENDEE LIST).
10:30 – 15:30 JSMTC Main Building & Nuffield Sailing Club will be open for all to tour and use at leisure (NOT Dormitories).
NB – Due to H&S reason's, the Nuffield Sailing Club Jetty (Old School Lifeboat Jetty), is out-of-bounds to ALL Indefatigable guests, by order of JSMTC.
11:00 – 14:00 IOBA Shop open – JSMTC Main Building.
12:30 – 14:30 CASH BAR open TBC.
12:30 – 14:00 LUNCH (Menu Hot & Cold buffet) £15 per person – JSMTC Main Building.
14:00 – 15:30 IOBA members AGM in the Main Lecture Hall – Assembly Hall (ATTENDANCE, NON-COMPULSORY).
15:30 – 16:00 Guests to be off site JSMTC.
16:30 – 17:30 St Mary's Church to be open TBC.
---
The IOBA & Guests EVENING Plan : 24th/July/2021.
18:00 – 19:00 Meet for Drinks at Carreg Bran Hotel.
19:00 for 19:15 DINNER seated for the 37th IOBA Reunion Dinner (HOT CARVEY – Self Serve) Dinner (£25 per person) at Carreg Bran Hotel – Dinner to conclude 21:00.

Evening Wear: Smart dress code.
There will be a ROUND HEAD TABLE 'inclusive of the seating area'.
37th Indefatigable Reunion Dinner Menu
TBC something similar as below ;
Starters;
Leek & Potato Soup with Croutons served with a Warm Bread Roll. (V)
Southern Fried Chicken Strips served with Sweet Chilli & Dressed Salad.
Classic Prawn Cocktail served on a Bed of Salad with Wholemeal Bread.
Fan of Melon with a Seasonal Fruit Compote.
Mains;
Roast Striploin of Welsh Beef.
Roast Chicken Breast with Homemade Stuffing.
All the above are served with Roast Potatoes, Creamy Mashed Potatoes, Roast Parsnips, Buttered Seasonal Vegetables, Cauliflower Cheese, Yorkshire Pudding & a Rich Roast Gravy
Poached Salmon with Stem Broccoli served with New Potatoes & Hollandaise Sauce.
Brie & Mushroom Wellington with a Rich Tomato Sauce. (V)
Desserts;
Homemade Sticky Toffee Pudding with Toffee Sauce served with Custard / Cream or Ice Cream.
Homemade Raspberry & White Chocolate Cheesecake served with Fresh Cream & Coulis.
Homemade Strawberry Shortbread & Chantilly Cream Stack.
Cheese & Biscuits Board.
---
Link : Click here for accommodation : Self catering apartments, family run B&B's, Farmhouse Bed and Breakfasts, Hotels, Lodges and Chalets, Campsites, Touring Parks and Yurt & Tipi Campsites.
Prizes for the raffle are very much appreciated.  Fund raising RAFFLE TICKETS will be SOLD BEFORE DINNER (not during dinner) on the day.
Link : Click here for Reunion special raffle 2019 prizes – for the 2021 item, the image/s will be available to see closer to the reunion date itself.
Attendees List of confirmed NAMED BOOKINGS for the Indefatigable 37th Reunion, will be posted below: For the Reunion Dinner there are a maximum of 100 place's in total for the Reunion Dinner todate = (TBC) are 0/100 (max).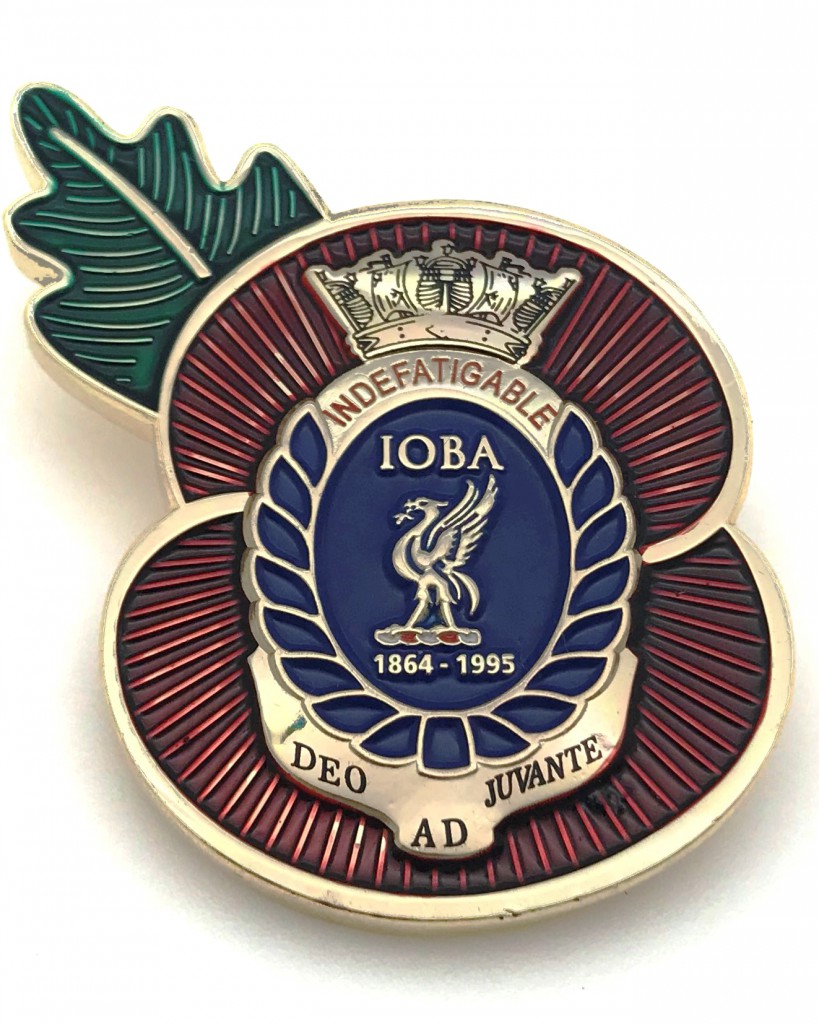 Indefatigable Old Boys Association (IOBA)